Vitajte na blogu Milana Bez Mapy, ktorý trhá Slovákov z kancelárskych stoličiek od roku 2013. Otázky k článku píšte dole do komentára, sledujte ma na Instagrame, a hlavne, cestujte :)
---
Bali is the dream destination of many travelers. This small Indonesian island and positive reviews of many fellas, who have been there already are tempting many people to come. There are many reviews and forums about Bali out there on the internet, but is Bali worth so much attention? Read about Bali in this Bali holiday blog and find out five great reasons, why you should leave to Bali straight away!
1. CHEAP BALI HOLIDAY – anytime you want!
Bali belongs to Indonesia, which is still considered as developing country. Therefore, cheap Bali holiday can be relatively cheap and you probably will not spend much money on it. Of course it depends of every single person and his financial possibilities, but Bali is cheap. Imagine, you could pay 5 USD for a dinner in the restaurant. Amazing! The transportation around the island is less developed, so you need to rent a cab. For around 60 USD you can pay the driver for a day and he shows the best of Bali. Indonesia is cheap and comparing to other countries, you can have small Christmas in Bali.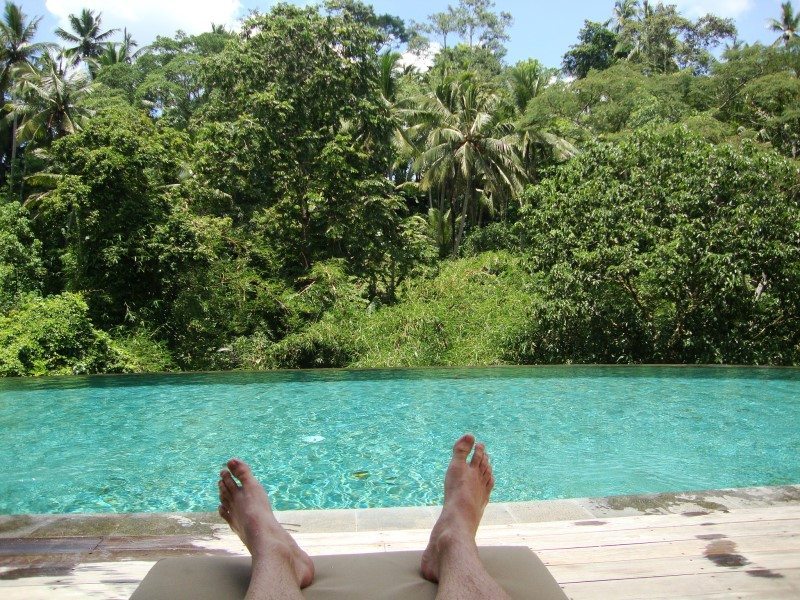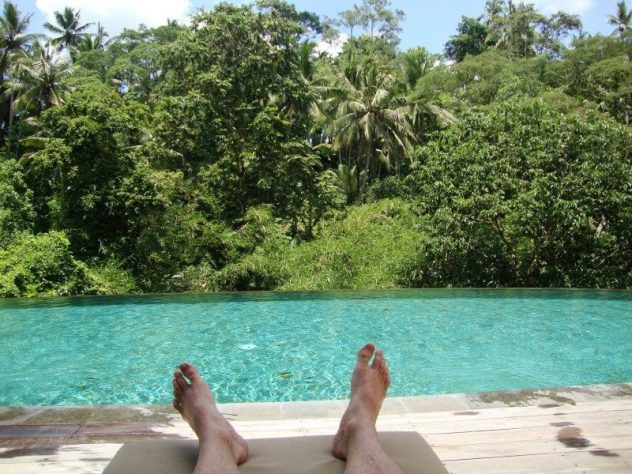 2. Balinese nature – the most beautiful ever!
Bali holiday is the holiday of your lifetime. If you leave rush Denpassar, especially crazy Kuta, you will find yourselves in the middle of rainy forest surrounded by wildness, greenery, paddy fields and banana trees. Bali is truly green island and the nature feels so untouched, yet. If you check on Bali on the satellite pictures, you will see big, green spot – that is it! There are several natural preserves around the island and many rain forests with wild animals. High humidity and the location right under the Ecuador makes of Bali something like greenhouse and the vegetation is booming everywhere, where you look.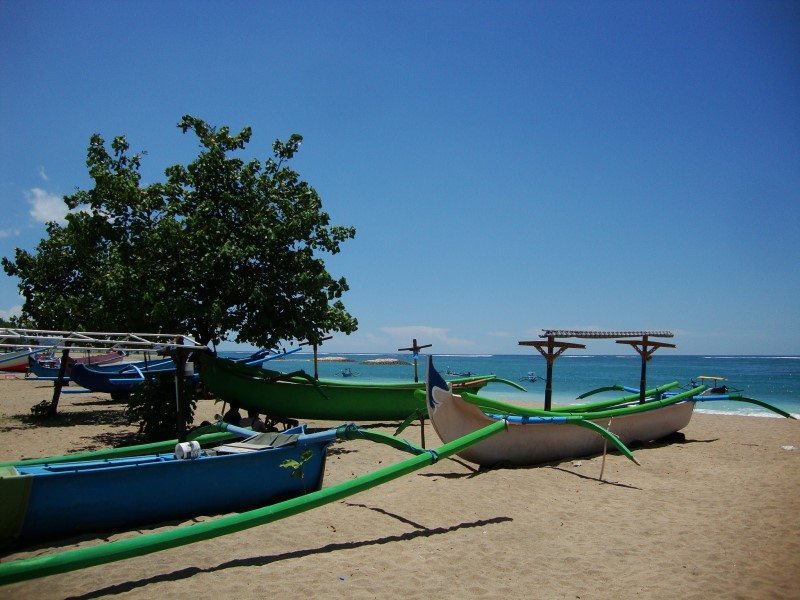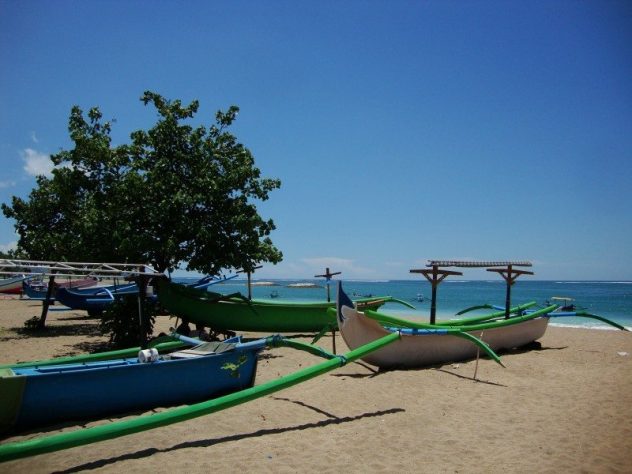 3. Bali weather is (almost) ideal
The weather on Bali is ideal (almost) anytime. Bali is 890 kilometers under the Ecuador and the weather there is very reliable. Days are long almost 12 hours and the sun rises roughly after 6:20 am. The average temperature is usually around 27 – 30 °C  and the humidity is around 70%. The rain season, when all the monsoons come starts from October to April. From my experience, the rain season is not so strong. I have been to Bali in January and the rain was not very heavy and it usually rained in the afternoons. The best time to visit Bali is from May to July, but as I said, take rain coat, get ready for few showers and you can visit Bali anytime.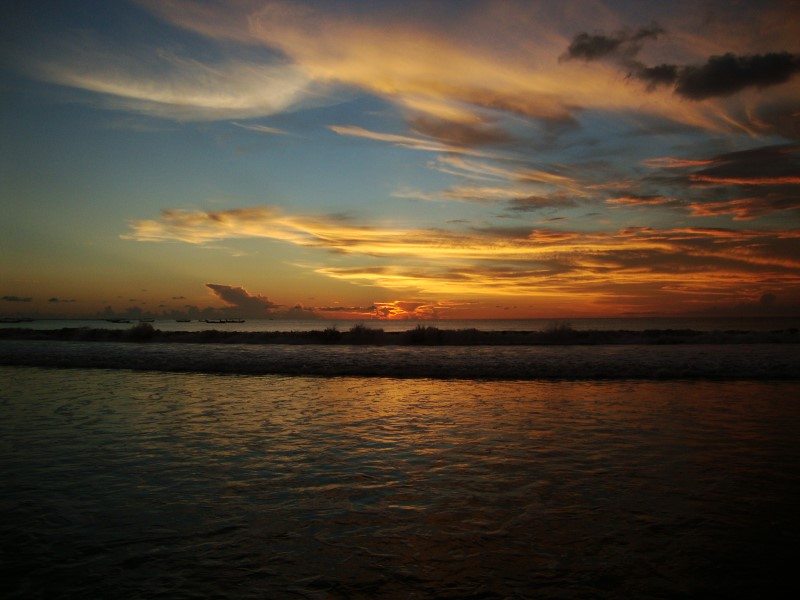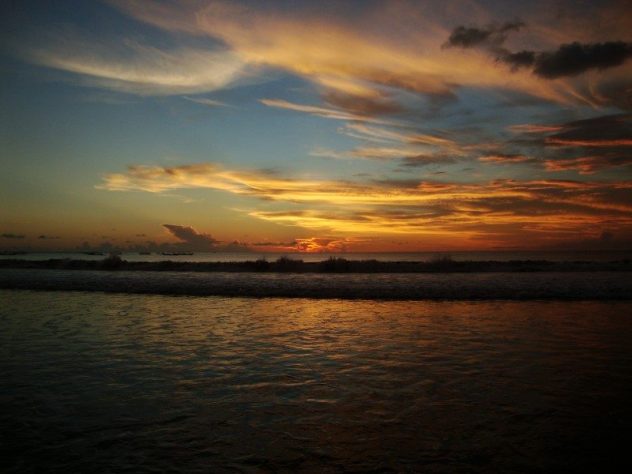 4. Temples and monkeys – all in one place
Along with nature, Bali has a lot of amazing temples to visit with rich history. Temples in Bali are well preserved and accessible by everyone. You can find temples all around the island and they are very nice to look at. The most known Balinese temple is "Mother Temple of Besakih". If you want to visit any of them, you are requested to wear "sarong" which is a fabric, that look like a skirt (see pics below). You can bring your own sarong, you can get if for free before entering temples or just buy some fancy ones from sellers around. If you want to visit a favorite place in Bali of Paris Hilton, visit Monkey forest in Ubud. There are hundreds of monkeys living in the wild – just take care of your  stuff ;)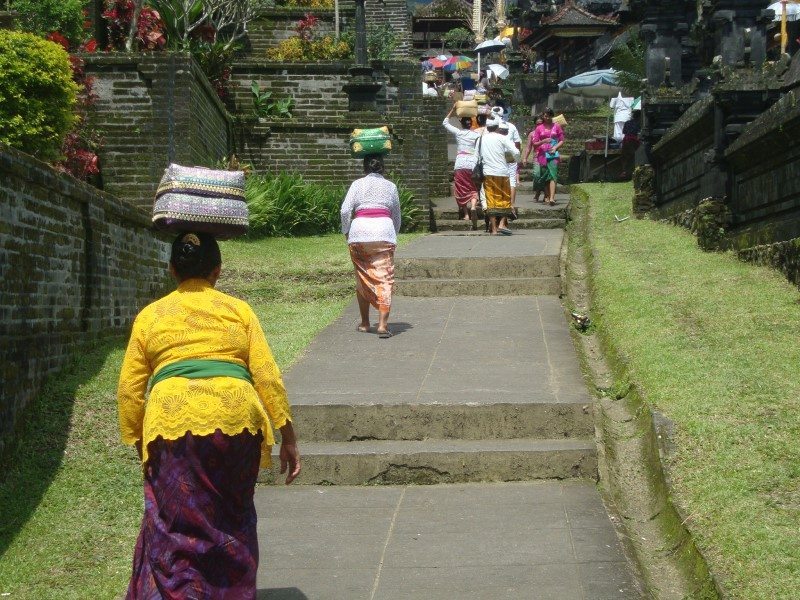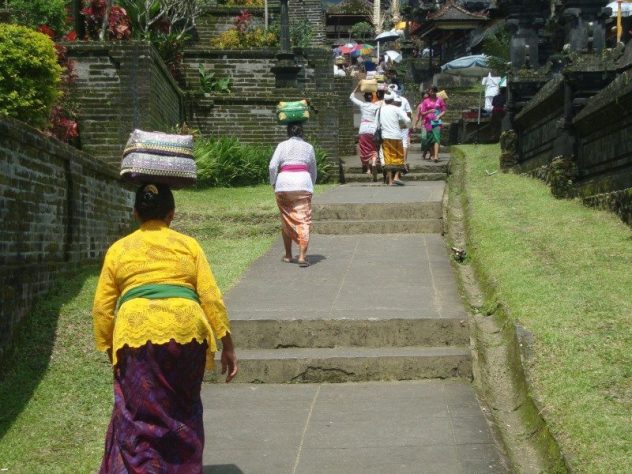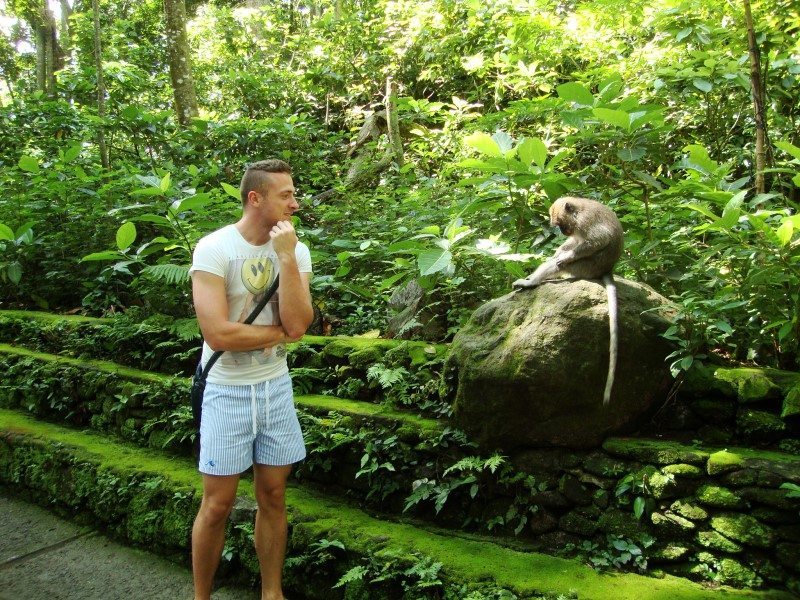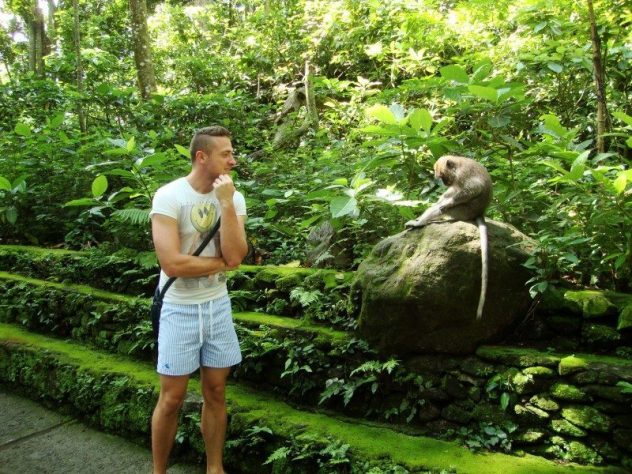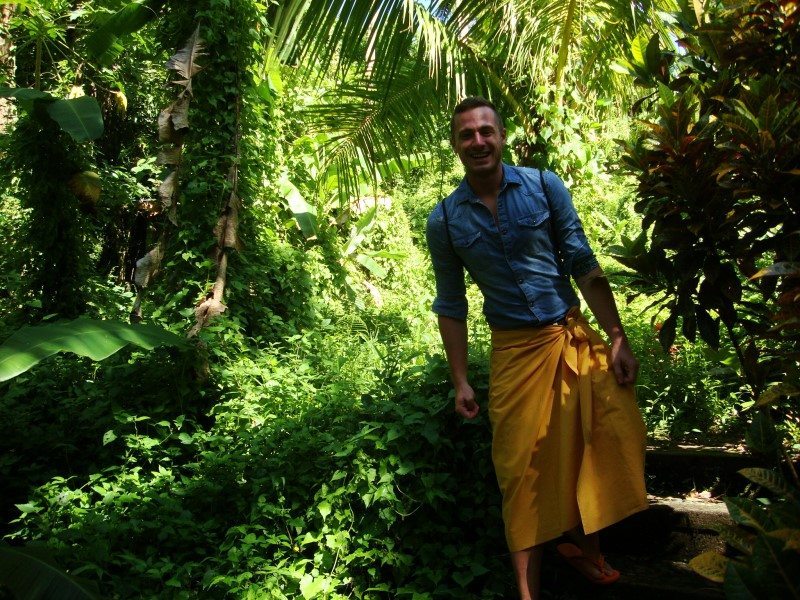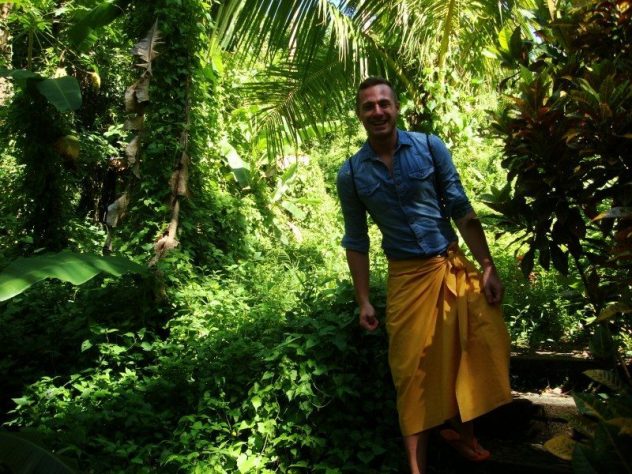 5. Cheap flights to Bali
Bali island is accessible from whole world and you can save money of flight tickets. Just book your ticket not to Denpassar, but Jakarta, which is the capital of Indonesia. Flights to Jakarta are much cheaper (because Bali is TOP holiday place). From Jakarta then book Air Asia Indonesia flight to Bali for around 30 EUR ;). Mind, that you have to pay airport taxes separately. For domestic flights it is 70 000 rupiahs ( 7 USD) and for international flights it is 200 000 rupiahs (15 USD).
Bali is really unique island that everyone should visit. Cheap Bali holiday does not have to be just a dream and I hope this blog will help you to decide, whether to go. Beautiful balinese nature is why people from whole world come to see this island and after my visit, Bali has turned out to be the most beautiful place on the earth, I have ever been to.
Milan Bardun – bringing the world to your homes since 2013
Vitajte na blogu Milana Bez Mapy, ktorý trhá Slovákov z kancelárskych stoličiek od roku 2013. Otázky k článku píšte dole do komentára, sledujte ma na Instagrame, a hlavne, cestujte :)
---