Airports like JFK Kennedy or Newark in New Jersey are airports, where thousands of passengers transfer every day to reach their final destinations. Sometimes, departure times are much different than the times of arrival, or for some reason you just have to spend your night at one of these, as I did last summer (at both, haha). Here are some tips, how to pick up the right terminal for you, to meet your comfortability during the night.

SLEEPING AT JFK KENNEDY AIRPORT IN NEW YORK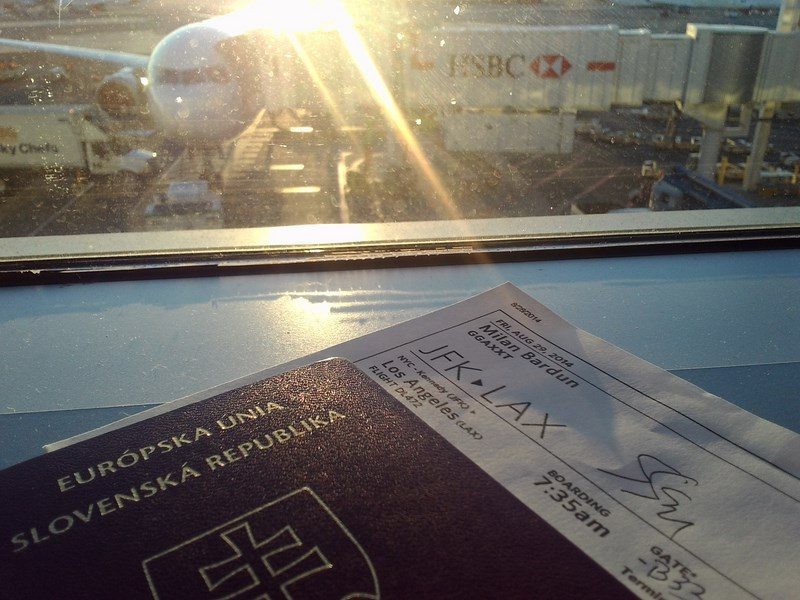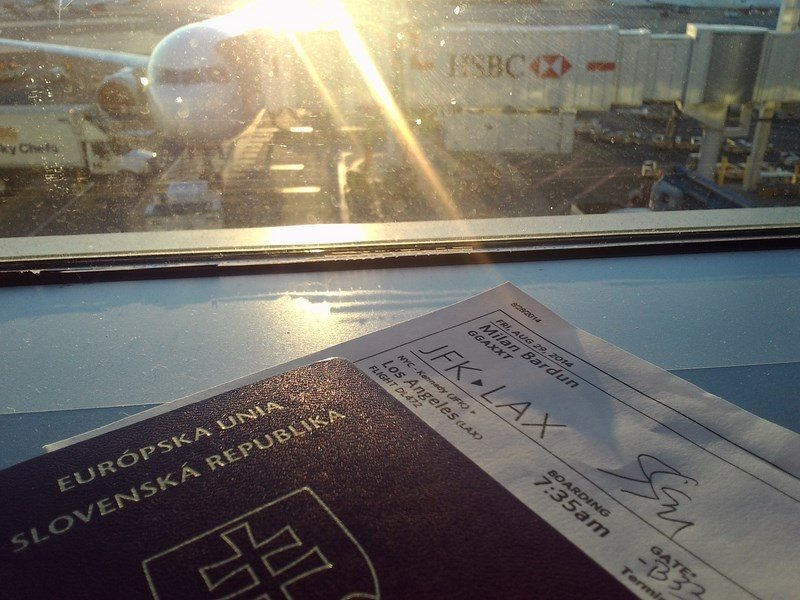 This airport is one of the biggest in the world, built in 1942 as Idlewild airport. In 1963 was renamed after J.F. Kennedy. This airport has 8 terminals and if you need to transfer from one to another, there is the Air Train, that connects all terminals. If you use Air Train only to transfer between terminals, it will be for free for you, but once you leave airport or enter it back, using Air Train, you have to pay 5 dollars.
WHERE FOOD CAN BE FOUND? – If you're hungry, take the Air Train to the Terminal 1 where the food court is to be found, it is probably the cheapest at the airport. You can choose from McDonald's, Dunkin Donuts, Chinese food or Starbucks. This terminal has nice viewing platform, where you can sit and enjoy your meal while watching planes as they landing or departing. This food court closes at night, so if you're hungry, visit Terminal 5, where you will find Dunkin Donuts open 24/7 right next to the baggage claim. So if you feel cold, just grab some coffee or donuts to feel better, waiting for plane.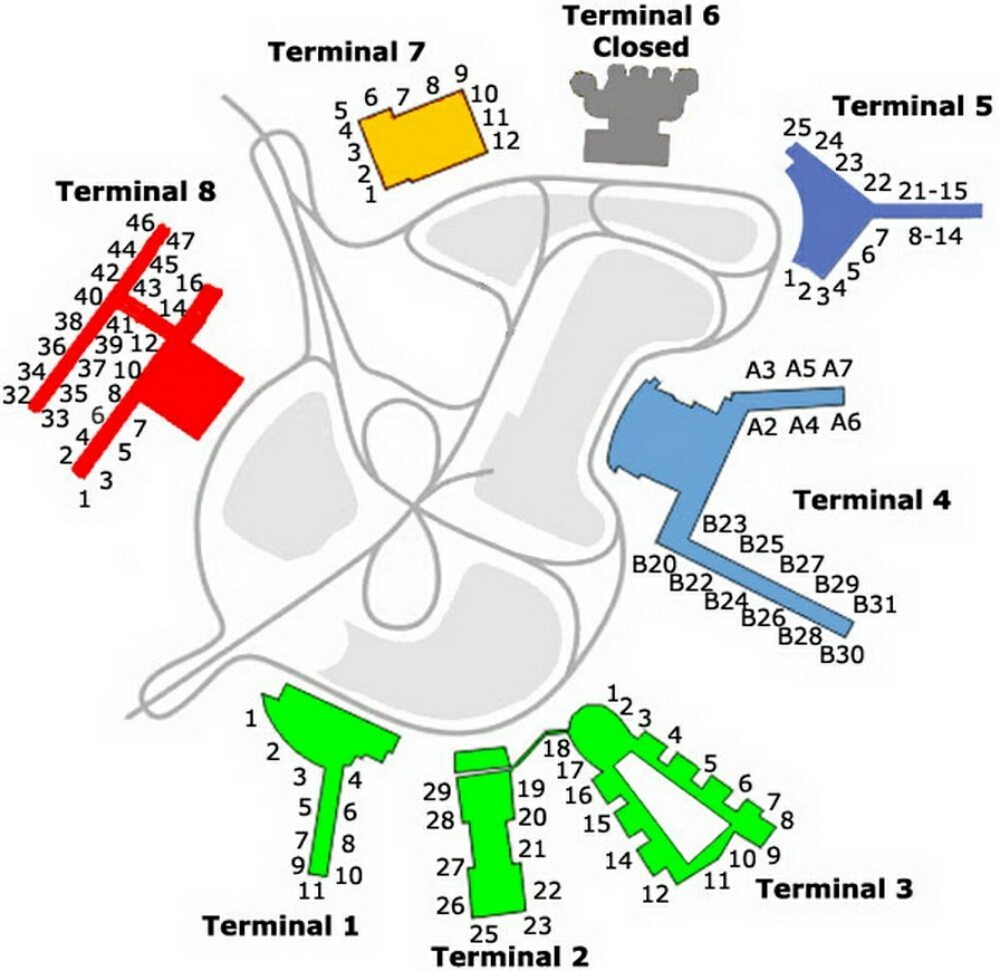 WIFI AND CHARGING STATIONS? WiFi is available at whole airport, but you have to pay for it. If you have enough time, which you will have, visit Terminal 5, where you can connect for free, with no limits. This terminal belongs to Jet Blue airlines, so just search for Jet Blue hotspot on your device and join. To charge your phone, charging stations can be found at Terminal 1, but basically, plugs are almost everywhere at the airport, even on Terminal 5, but you have to sit on the floor while charging, because they're too low.
WHERE TO SLEEP? Well, if you want to stretch your legs, it may be little problem. Most of the seats at the airport have armrests. At Terminal 1, on Arrivals level benches can be found, where you can lie down, but people from SleepingAtTheAirorts.com suggest you to bring warm clothes, since you may get cold at night. Benches can be found on the Departures level in Terminal 2, as well.
SLEEPING AT NEWARK AIRPORT, IN NEW JERSEY
Newark airport was the first main airport of the USA, opened on 1st of October 1928, during the World War II. was closed for public, and served for military purposes. To get here from New York City use NJTransit trains, departing from New York Penn station. Get off the train on Newark Liberty Intl' Airport and connect to the Air Train. One way ticket from New York Penn station to the airport with using Air Train costs almost 13 USD and tickets must be purchased before your journey starts, from pay stations.
STAY ON INTERNATIONAL TERMINAL B Well, If you have plans to stay overnight at Newark airport, I'm sorry. I suggest you to stay on the Terminal B, which is international terminal, but please, do not expect any open shops or grocery stores during the night. All shops are closed from 11 pm till 6 am, so you have to buy food in advance, to not stay hungry at night. WiFi is available at the whole airport, but you have to pay for it, just connect to Boingo hotspot and check out, if they have any good promotions at the time. The time I slept at this airport, Boingo offered special promotion, so I paid only 5 dollars for one month subscription and WiFi. If you have to charge your device, there are plenty of charging stations on the upper level and big, wide screen TV. They played CNN all night long, so I wasn't bored. In case you want to catch some sleep, there are no benches and every seats have armrests, so it is little bit hard to get comfortable, but you can try.
Except of all these information I gave you about Newark airport, night at this place was probably the most comfortable for me, so far. Terminal B is clean, brand new modern terminal, so if you pay for WiFi, just sit in front of big screen, watch CNN and check Facebook whole night. Haha.
Sleeping at this two airports weren't so uncomfortable if I compare it to some European airports, the most important thing is to wear warm clothes and have something to eat. Still, you can save nice money if you sleep at the airport, especially if your flights departs at 6 am.
Milan Bardun 2014 – it is better to travel, than to arrive