I love travelling to the countries, which are less developed, where people live more simple lives, than those living in stressful Western world. Travelling in these countries has a lot of advantages, starting from low prices for transportation, food or accommodation and you can afford to experience more for less. Mostly, people in these countries are very kind and keep smiling, but sometimes you have to watch your back and be very careful what you pay for. In some countries, in the eyes of local you're just guy from Western world, who has tons of money (teats really what they think), which they want and they go nuts in cheating and lying just to get them. Sadly, one of those is Indonesia, or should I call it In-DONATION-ia?
Indonesia is the land of 'compulsory voluntary' donations. Basically, you pay for everything, everywhere to everyone. Why? Because you have money and most of them think, that all visitors of Indonesia come from Germany or Russia. When I mentioned Slovakia to random Indonesians in random conversations on the streets, many of them didn't even know if this small country lies in the Europe or not. Nevermind. Then I had to say "Close to the Germany" and they gave me that "mhm" face.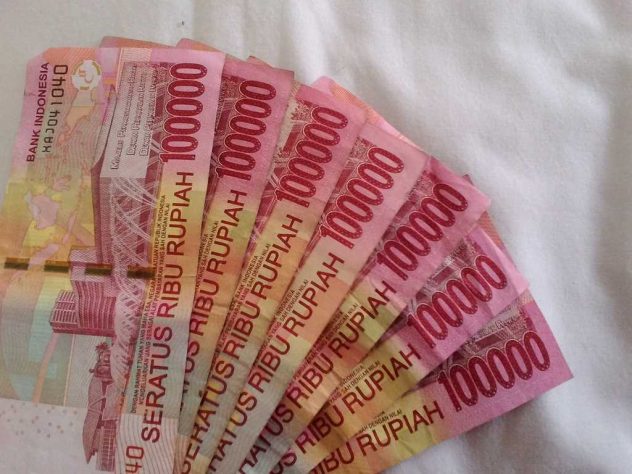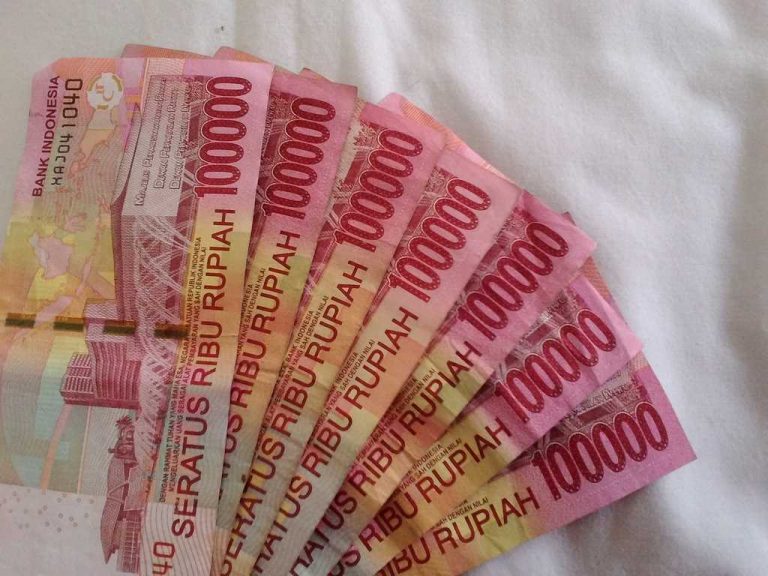 Indonesian rupiah – 1 million rupiah is around 70 EUR
The first money you pay is upon the arrival to the immigration officer for visa, what is acceptable – you want to enter the country and for that you need visa. But the real fun starts right after you leave the airport. There are hundreds of taxi drivers offering you drive for the 'best' price and you hardly find one, who will be wiling to turn the taxi meter on. Don't worry and negotiate the price, you will still over price him, because if he had turned the taxi  meter on, then it would be less and that is what you have to remember! If you want taxi meter on, get ready for a long conversation. Okay, the prices for taxis are not high and you pay around 10 EUR for 3 hours drive in the traffic jam, but still – I earn my money not to give it away for cheaters.
Another think, I remember when we went to see Tegalaland rice terrace, that is located on the hill surrounded with the small creek – so we had to cross it, over the small bamboo bridge, to get there. Once we did it, there was a stall right behind the bridge with guy asking for donation for the bridge. All right, we paid around 20, 000 rupiah (1, 42 EUR) and continued to see the rice terrace. We stepped up many stairs to get to the top of the rice filed, where the another stall was located asking for donation for the views (!) and I was like "Are they serious?!" and paid another 10, 000 rupiah (0, 71 EUR) and continued. The last stall was right next to the another bamboo bridge, which we had to use to leave the rice fields. We just passed by saying to the guy sitting in the stall "Sorry, we've already gave two donations and we have no more money left" and he was like "No problem."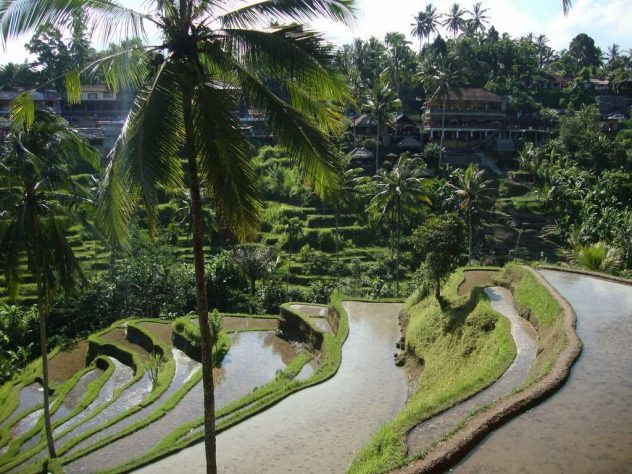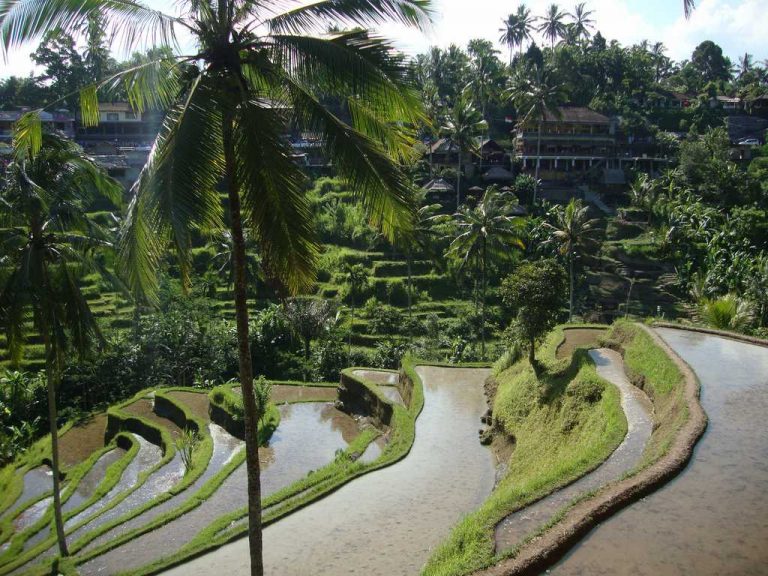 Tegalalang rice terrace – for this I've paid the "donation for the view"
This donation think made me really mad – not because I wouldn't want to support them and 0,71 EUR is really nothing, but isn't this rude? Why they don't just ask for entrance fee and that's it? It was so bothering to keep opening my bag for purse and give the money away on every single step.
Milan Bardun – because it is better to travel, than to arrive