If you are travelling around Phuket island, you are probably accommodated in Patong city – the most visited city on Phuket island. Patong is popular because of lower prices compared to the other parts of the Phuket island and also for never-ending parties, that are happening there all night long, every night on every day in the year. Phuket is party place and if you need to rest a little bit of wild nightlife, there are few beaches around to visit.  Read about top beaches around Patong to figure out, where to go to enjoy beautiful Thailand.
I have decided to classify all beaches I have visited while there, from the best to the worst.
1. KAMALA BEACH
Kamala beach on Phuket island was the most beautiful beach I have visited, ever. It is located on the coastline of the Kamala town, which is not that crowded, comparing to crazy Patong. This area is not very popular among young people, mostly it is visited by elderly people and families with children, who came to Thailand to enjoy a peaceful holiday. Kamala beach is not that crowded and most of the people, who are there, are visitors from Russia. There is a bunch of cozy restaurants along the beach with very fair prices, so you can enjoy the warm evenings together with traditional Pad Thai and feet in the sand. If you are looking for place with absolutely no one, walk the beach up to the north, to where it begins. There are no restaurants, just one hotel and the atmosphere at this part of the beach is priceless and water is crystal clear and warm. This beach is sandy.
the North part of Kamala beach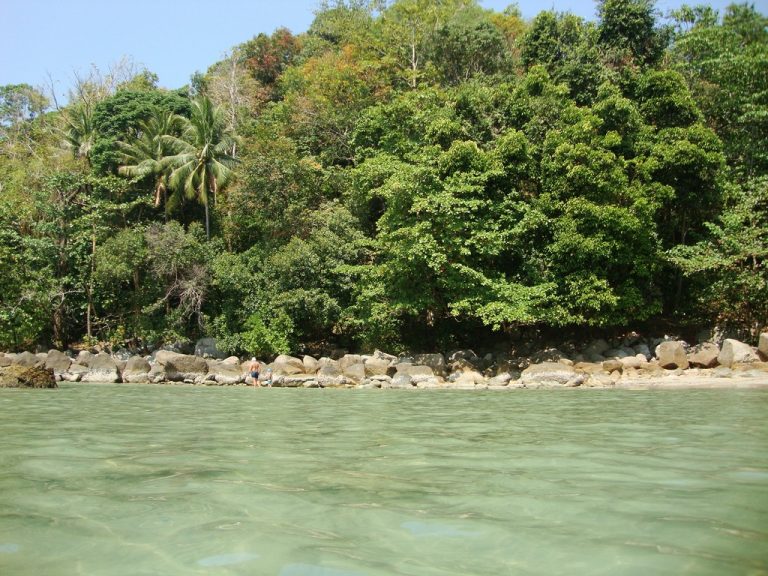 the sea on Kamala beach is beautiful and clean
WARNING: do not walk the beach during the night very far from restaurants, there is fishermen fishing, and you can easily tangle into to the web, as my friend did.
2. LEAM SING BEACH
Leam Sing beach is located just next to the Kamala beach. You can literally walk there. It is on the other side of the hill. This beach is nice, as well, but way more crowded during the day. There are restaurants with warm food, but just around 2 of them are right at the beach. This beach is sandy and pretty popular. Just park your motorbike up on the hill and walk down, it takes around 3 minutes. There is rainforest around the beach with a lot of banana trees so if you are tired of the sun, you can hide in the shadow of palm trees.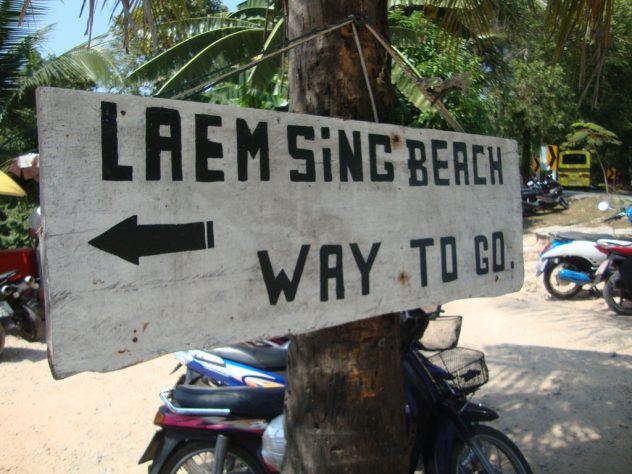 the parking over the Leam Sing beach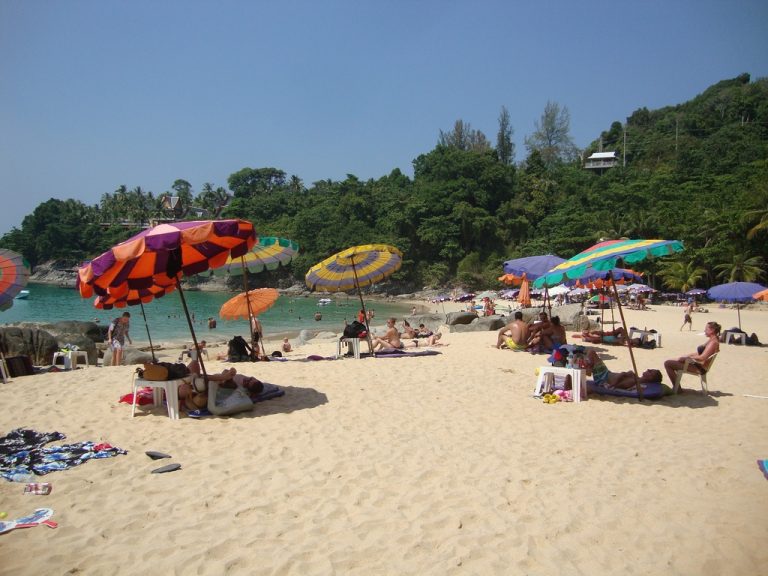 Leam Sing beach
3. PARADISE BEACH
If you are in Patong, you have probably heard of Paradise beach from taxi drivers. There are many of them, who are willing to give you a ride. If you negotiate a fair enough price, definitely take a drive, since the beach is too far to walk and the terrain is very hilly. The beach itself is average and you might have high expectations because of its name. I wouldn't call it paradise beach at all. It's too crowded and there is just a small place in the sea, where you can walk without any flip-flops (you can recognize that spot on the picture below). This part is full of people, who are scuba diving or just chilling in the water. In the other parts, there are many stones and it is very uncomfortable to walk there.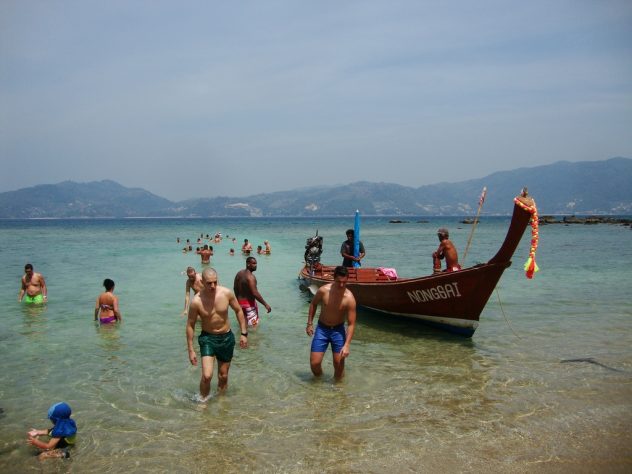 long-tail boat arriving to Paradise beach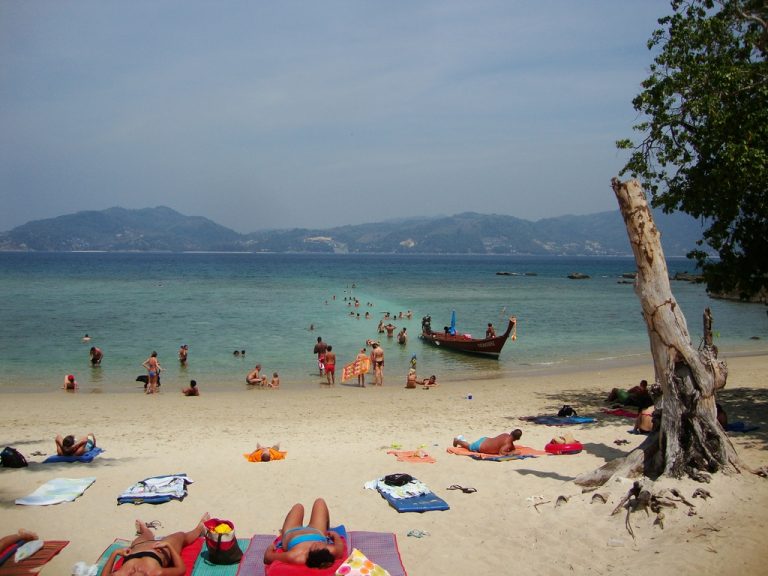 Paradise beach
WARNING: there's plenty jellyfish, but they aren't dangerous. As you come to the beach, you will be asked to pay an entrance fee, but as soon as you don't want to towel, sunbed and shower, you don't have to pay. Remember that, since locals will try to convince you, anyway.
5. PATONG BEACH
Patong beach is one of the worst beaches I've been to. Crowded, dirty and full of drunk visitors. The water isn't clean and doesn't remind of Thailand, at all. Patong is a highly visited city on Phuket island, therefore Patong beach looks very bad. There are many more beautiful beaches you can visit in surrounding, so don't waste your holiday time here.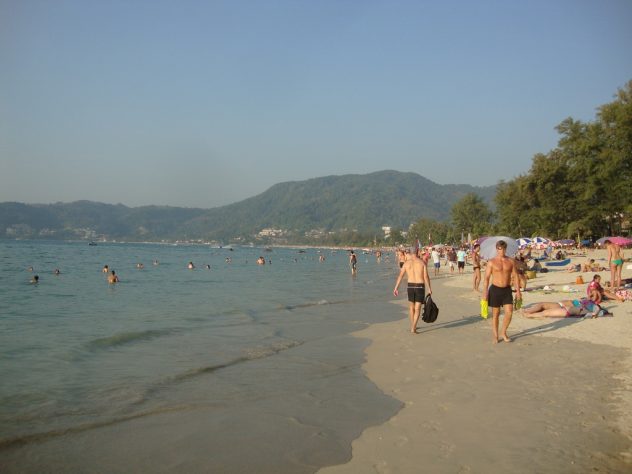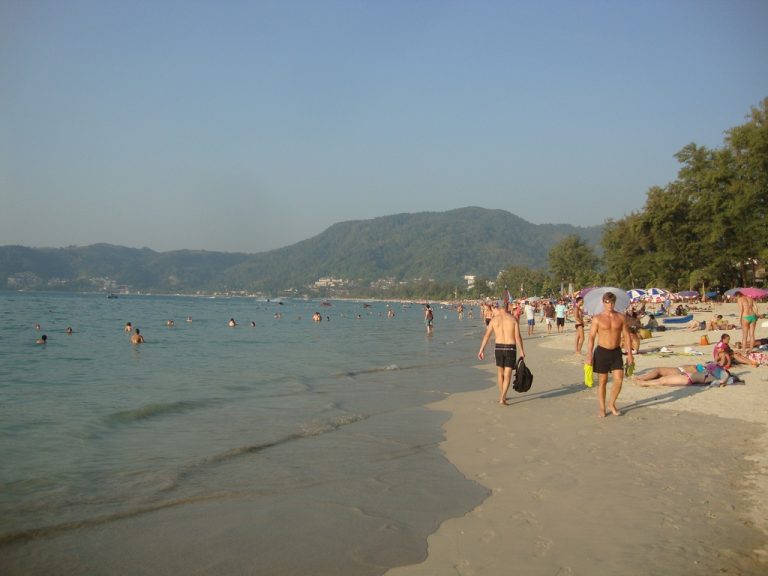 crowded and dirty Patong beach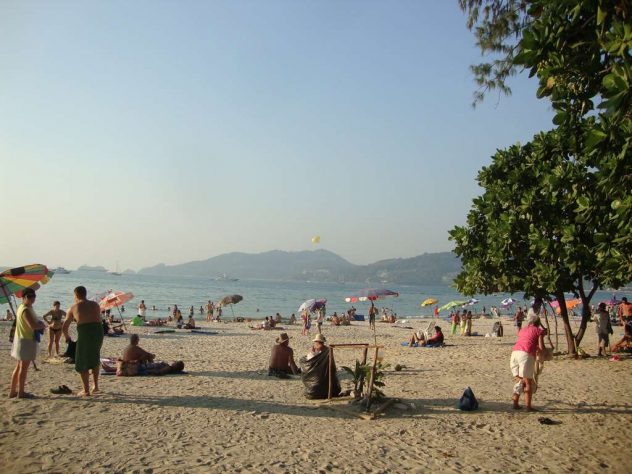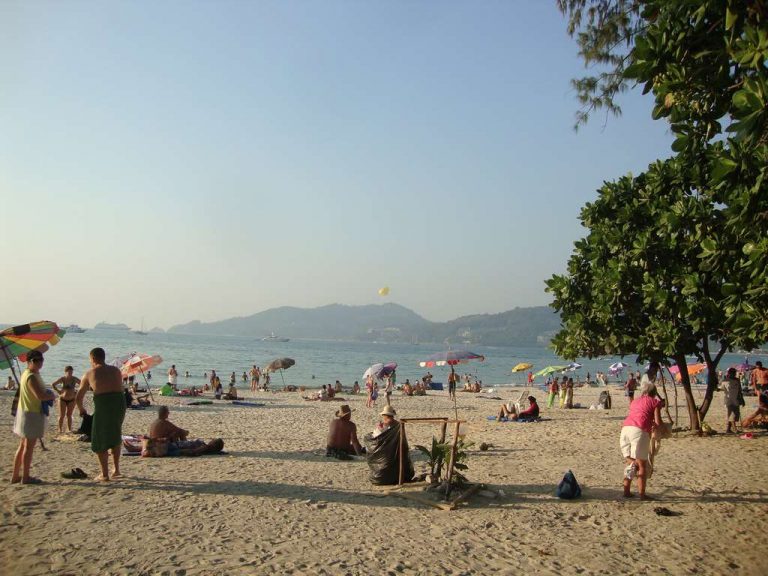 Patong beach
BONUS: FREEDOM BEACH
There's a beach very close to the Paradise beach, called Freedom beach. We're trying to figure out how to get there and we tried to walk there. Unfortunately, it's impossible and after 20 minutes of walking, the big ugly fence has stopped us. The only way how to get to Freedom beach is taking a long – tail boat from Patong beach, which costs around $ 30 for the return trip. If you are a bunch of friends, you can pay it together. Freedom beach is probably the less crowded beach in Patong area and popular among naturist and gay people. There's not so many people, since you have to pay to get there, but I believe the money is worth to pay. Considering the satellite pictures I checked before out long walk there, it must be really beautiful. Never mind, next time.
There are plenty beaches around Patong are and I have visited these four. If you can, get away from the crowded Patong beach and visit beautiful North part of Kamala beach or take long tail boat to freedom.
Milan Bardun, because it is better to travel, than to arrive