Alcatraz is the world's most known prison located just couple of minutes away from San Francisco. It has became famous right because of its reputation, as the most guarded prison in the world. Did you know that except of prisoners, there were people living on this Island and once it has became the place occupied  by community of Indians who lived here self-sufficient life?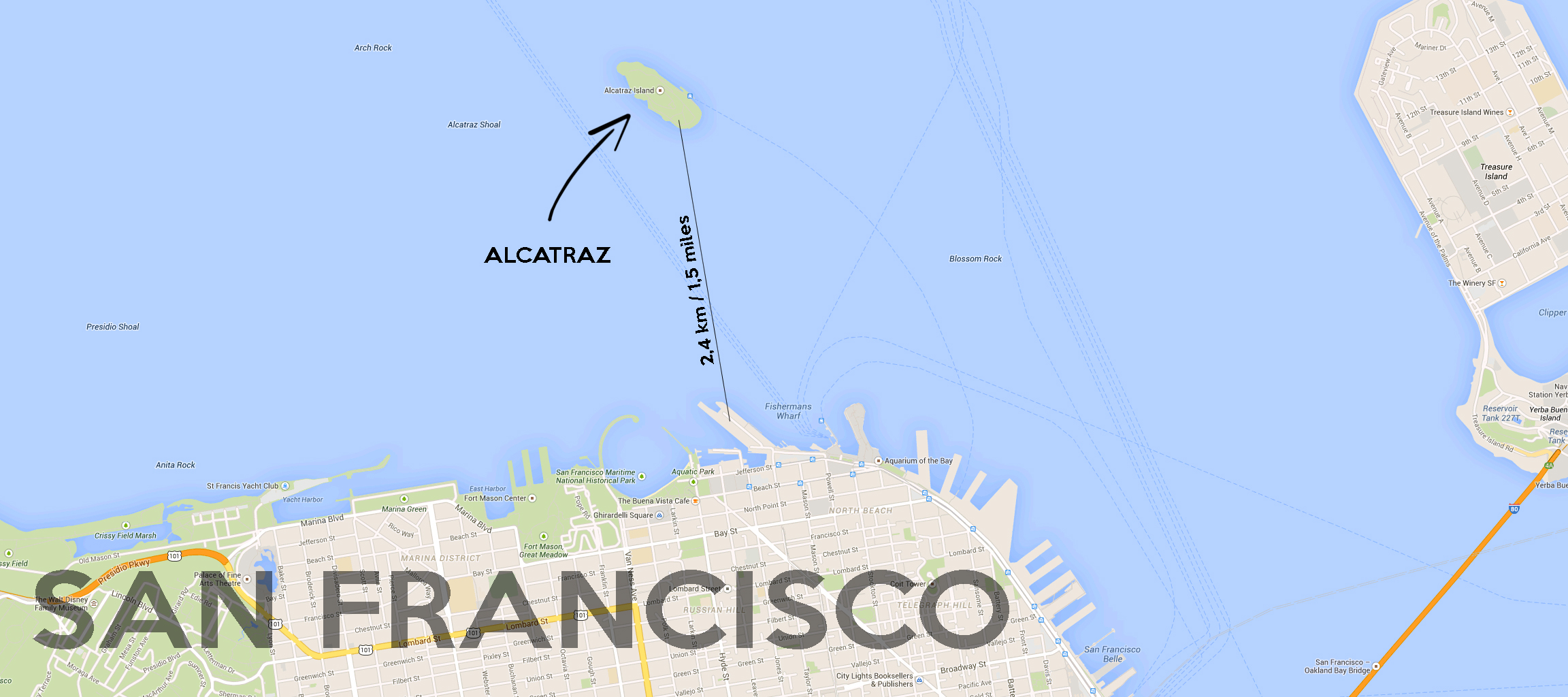 Alcatraz island is located 2,4 kilometers / 1,5 miles to the North, from San Francisco's Fisherman's Warf port, in the middle of San Francisco Bay. The island is pretty close to the city, but it doesn't mean that it's easy to swim from one side to another, actually, it's pretty tough. The water is very cold and currents and waves of Pacific Ocean would take you straight to the open ocean. This location makes this island perfect to build the prison no one can escape.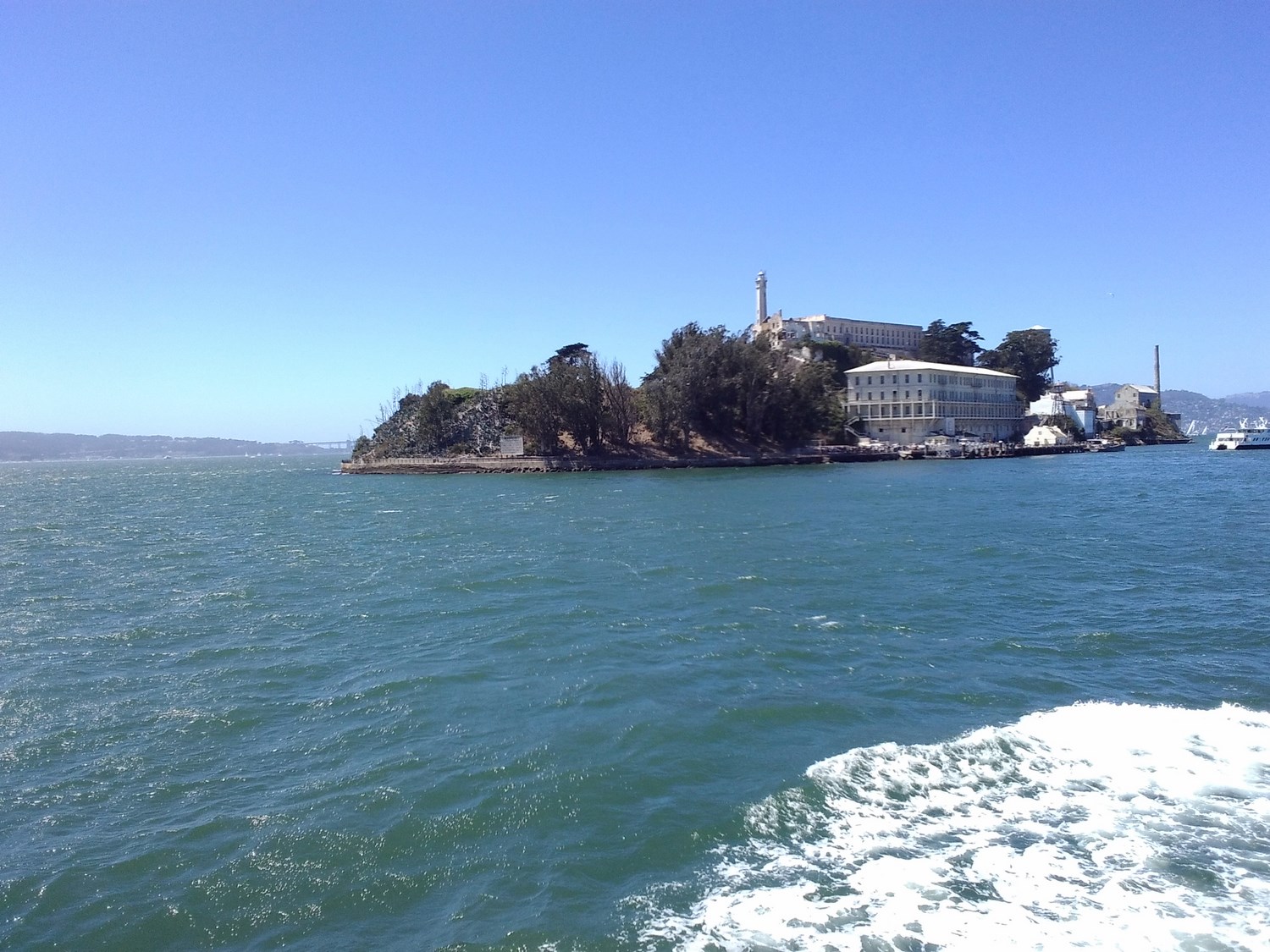 BRIEF HISTORY & INDIAN OCCUPATION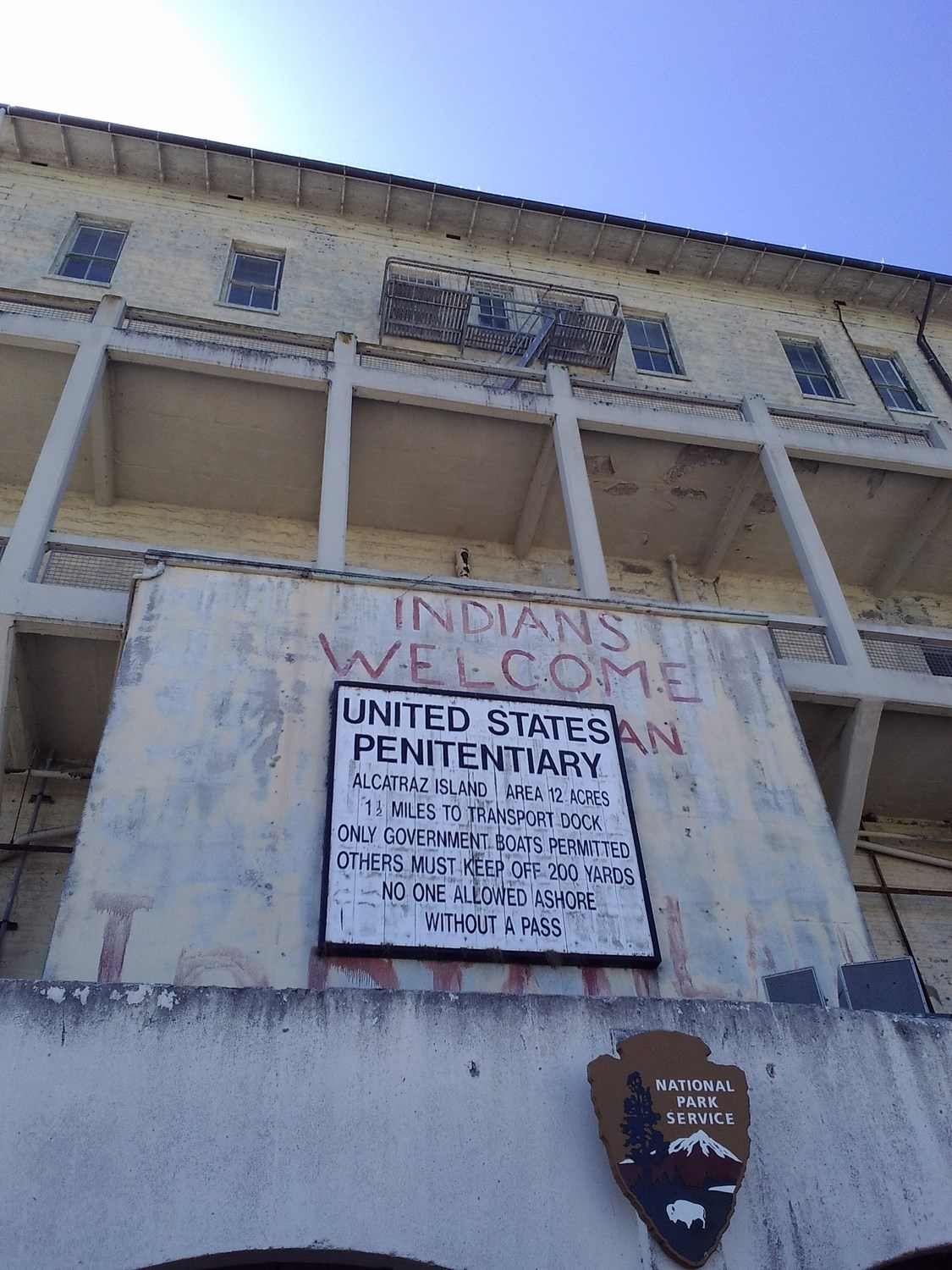 During the years 1850 – 1933 Alcatraz island was the military fortress and from January 1st the complex has turned into the prison with prisoners like Al Capone or Robert F. Stroud. The prison was closed on March 21st 1963 because the maintenance was too much expensive. It was much cheaper to build new prison on land, than maintainance and support as Alcatraz needed. Alcatraz island became famous as prison, but not everyone knows, that the significant part of history of this island was formed by Indians. On November 20th 1969  around 80 Indians came and dominated the island for almost 2 years. One of the reasons for dominating the island was to build the center for study for native Americans – Indians, which has burned in San Francisco. But it wasn't only about the school, it was about equality of rights of Indians in America. They built community, houses and gardens and lived their self-sufficient life as a stand against oppression.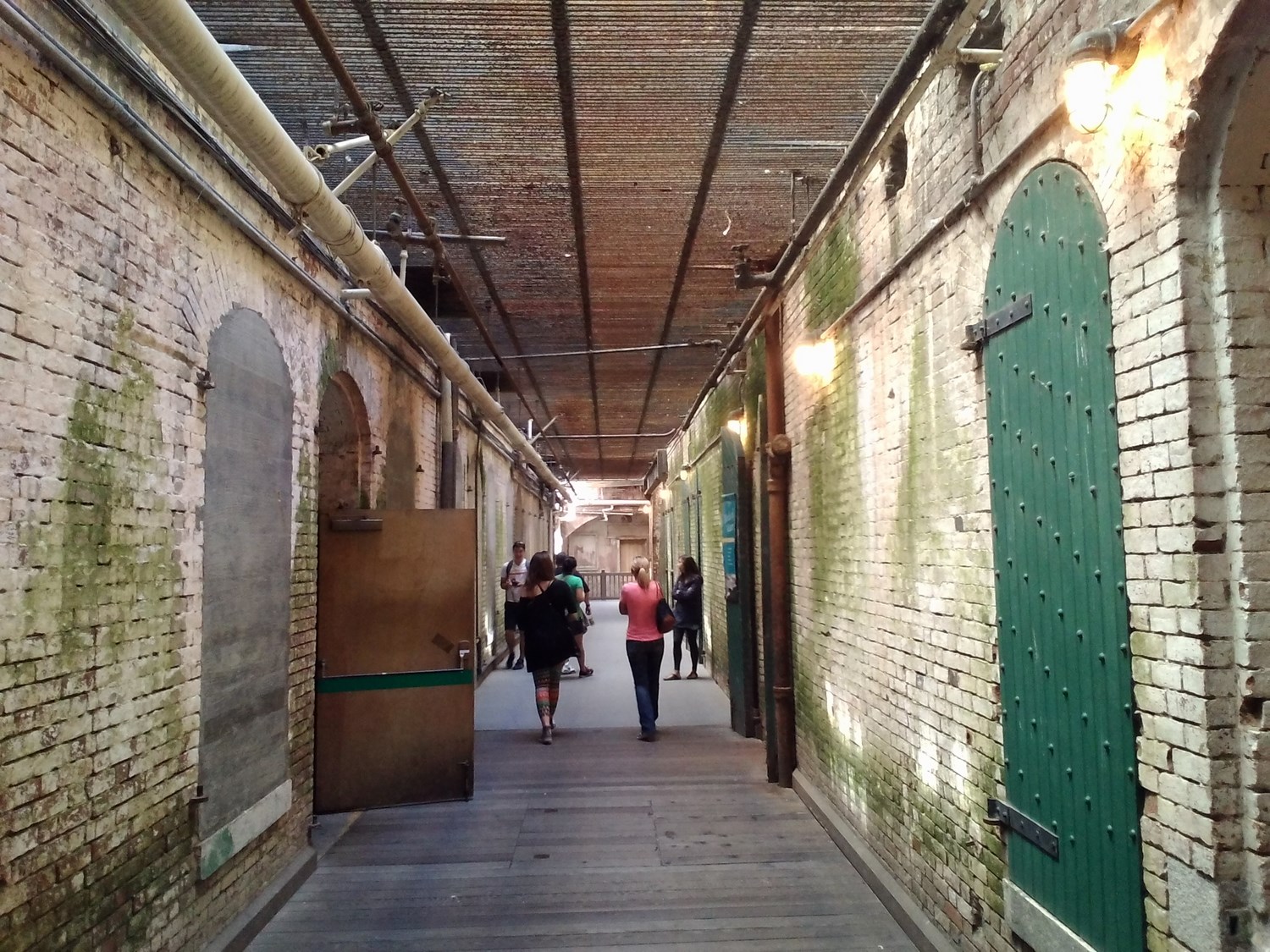 Unfortunately, the main idea turned into one big party and drugs. By the year 1970 many people lived on this island, but the equality of rights of Indians in America weren't their main target of interest. Therefore, American institutions disconnected the electricity and telephone and Indians left. The last 15 protesters were taken away by officers on July 1971. The only thing that remained is welcome sign on the wall, right next to the port. The sign "Indians Welcome" is the first thing you will see, when you enter the island.
THE ESCAPE FROM ALCATRAZ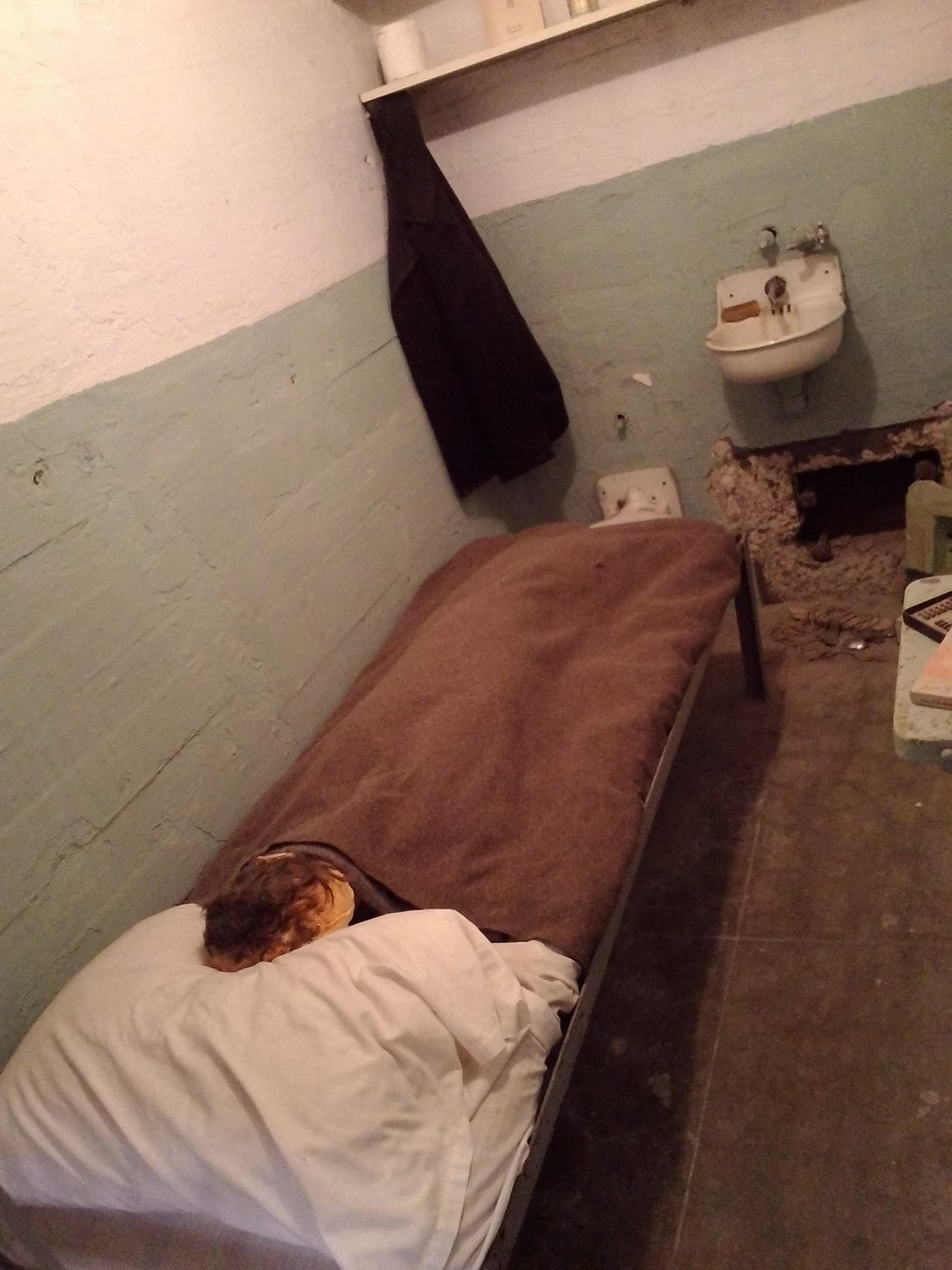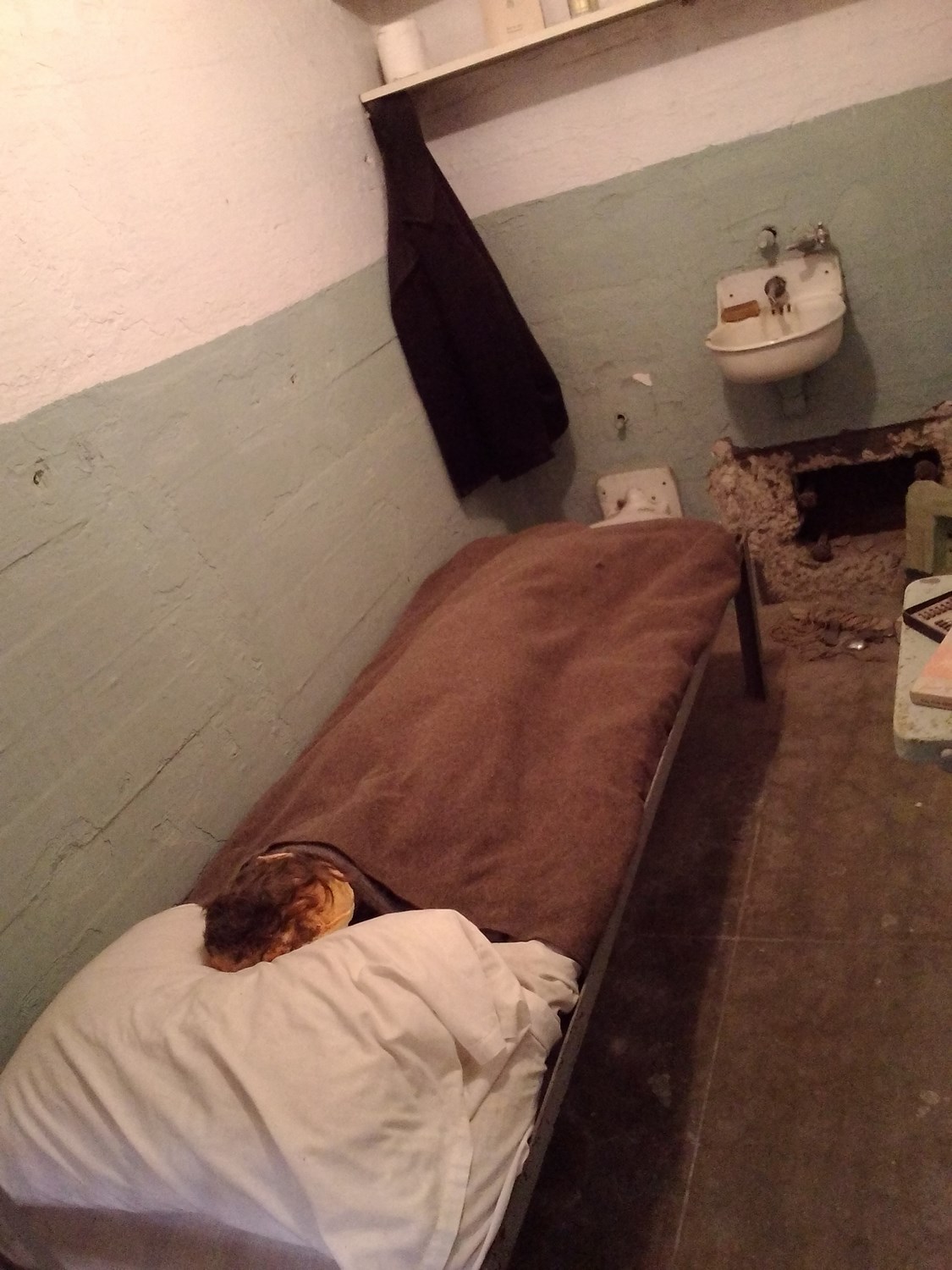 On Jun 11th 1962 3 prisoners escaped from Alcatraz and never been found again. Bank robbers and brothers Clarence & John Anglin and their friends from prison Frank Morris and Allen Westorn built a super escape plan and later they became legends. They used spoons to literally dig out of the cells. Allen Westorn didn't have enough time to dig out, so he stayed. The other three guys escaped through the ventilation at the top of the prison's roof and escaped on makeshift boat. Since then, they never been seen again. To confuse guards and get as much time as possible for the legendary escape, their made models of their hair from soap and their own hair. Laid it on the beds under the blankets, so guards thought they're still in their cells. This plan was just perfect and worked. These three guys are considered as refugees and until they turn 100 years old, they still will be on wanted list.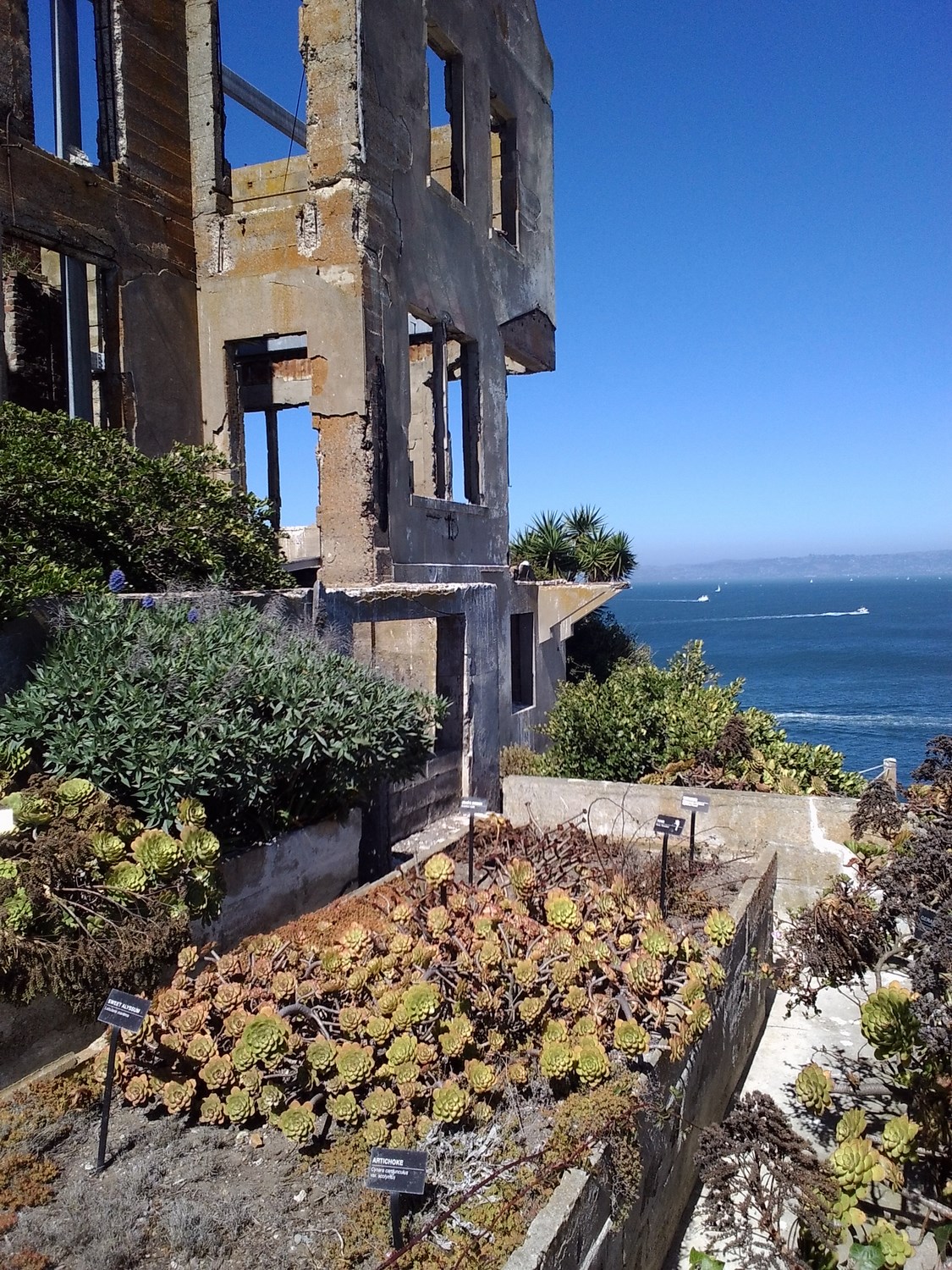 Alcatraz Island is the place with rich history and it's not only about the prison, which was closed because of high maintenance costs. The legendary escape of Alcatraz has became the idea for many TV series and movies. Indians occupation changed America's attitude to them. Alcatraz island is the place you should visit and see this world's most guarded prison.
Milan Bardun – because it is better to travel than to arrive