This place was definitely this aim of our journey around Romania, the place with many legends and the real jewel of Romania's architecture – Bran Castle in Transylvania, the castle soaring high above the village which is carrying the same name, located in the mountains of Transylvania.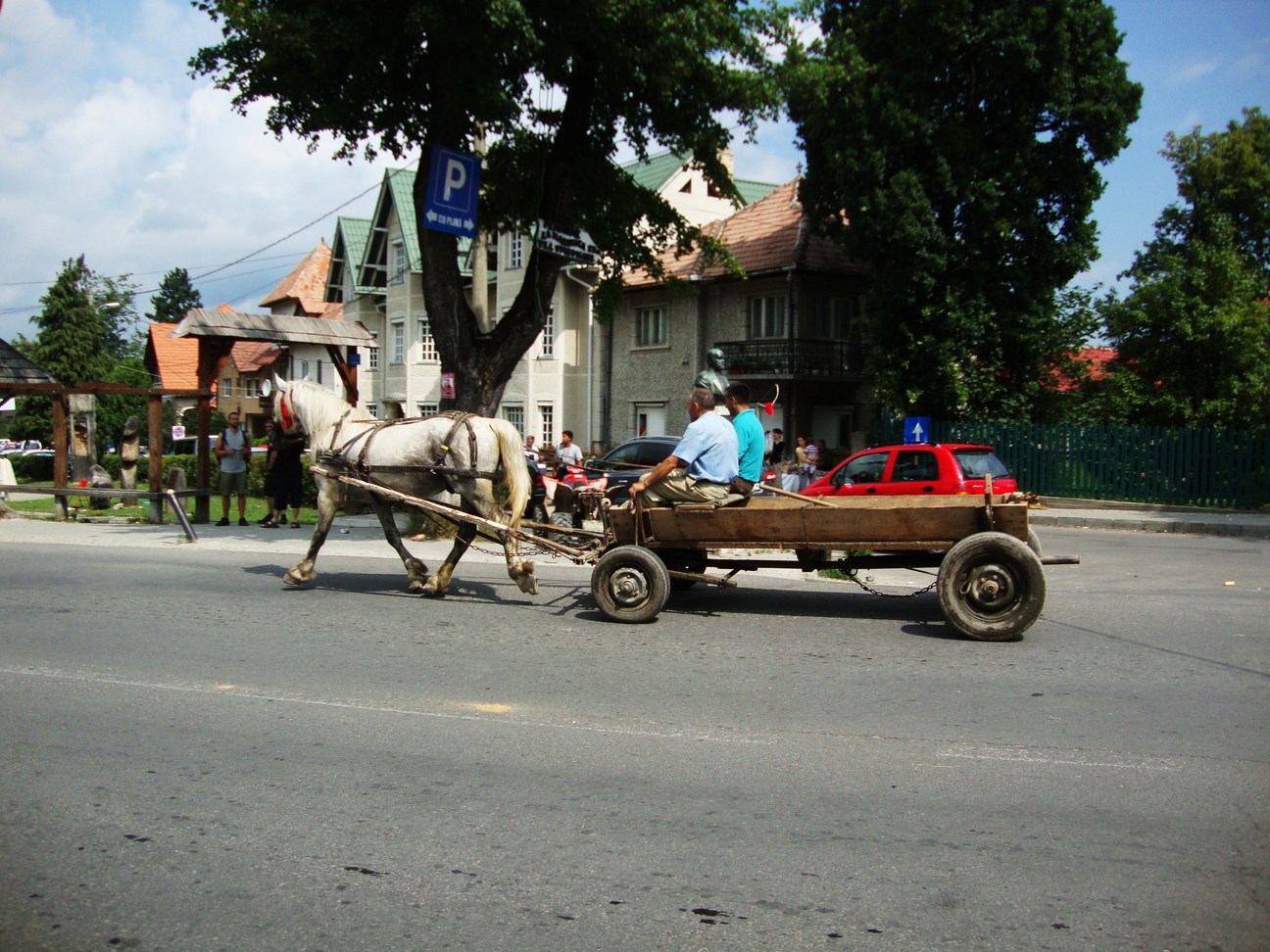 It is s pretty simple to get here from Brasov, just go to the main bus station in this town and take a local bus. There are many buses departing, so ask on information from which platform departs your bus to Bran. Then ask driver for the ticket and pay cash. The whole journey from Brasov to Bran takes approximately one hour and if you sit by the window, you can enjoy the beauty of Transylvania. You will pass beautiful small town Rasnov that is definitely worth to stop by.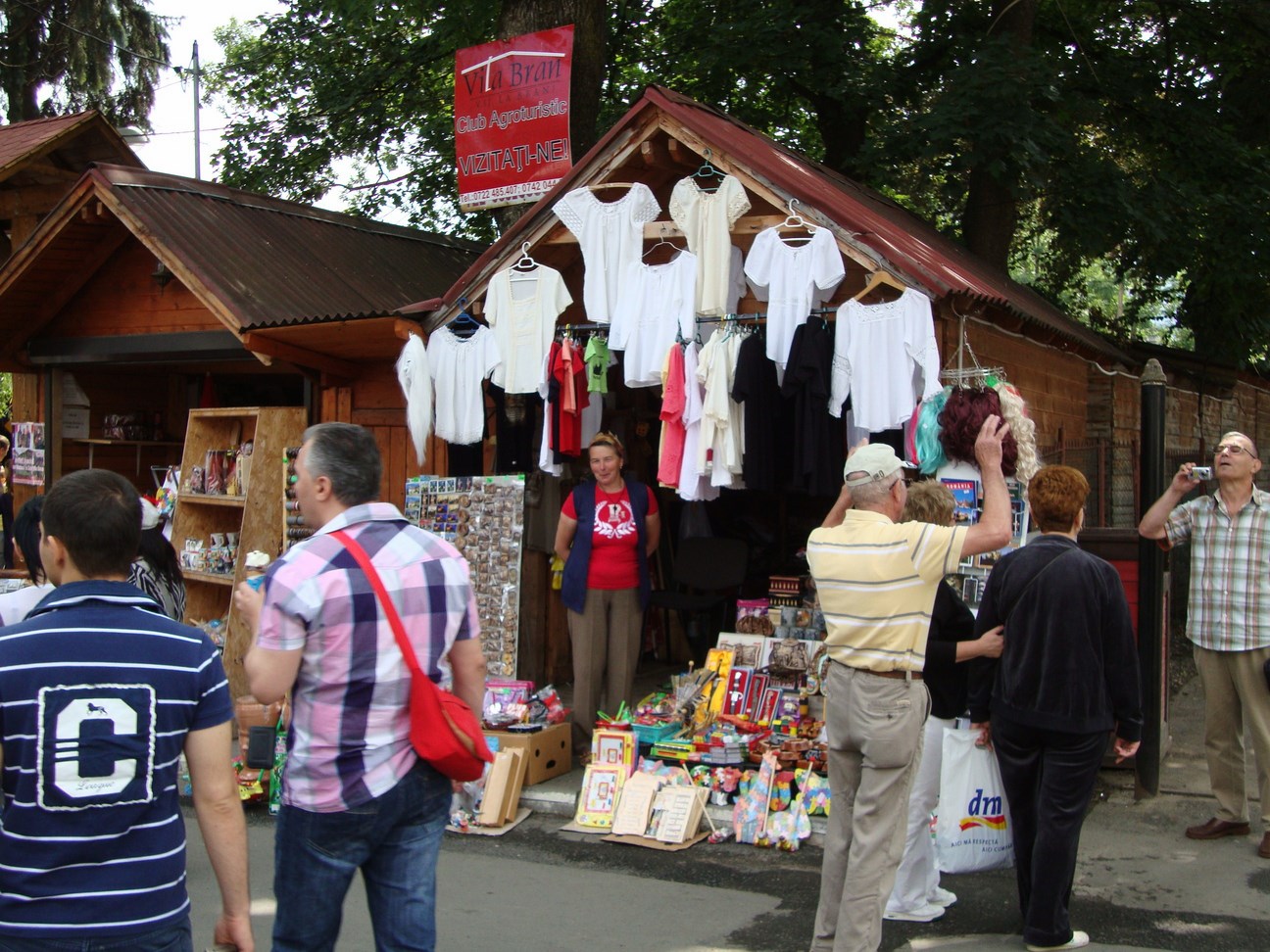 Once you get to Bran, you will be amazed from the feeling of this very small Romanian village with monumental castle above it. This is the real village, where you feel like you just entered to the previous century. As we were passing by small streets, we saw many horse carriages crossing not so many cars on the streets. The center of the town is formed by many food and local crafts stalls where you can buy many and many stuff connected with Romania or Dracula. What we liked, were awesome home made cheeses packed in the bark of tree and few of them I brought home. I am definitely cheese lover. You can have local dishes or beer in nearby restaurants or pubs.  In whole Bran, there is actually many tourists that came here because of the legend of Count Dracula.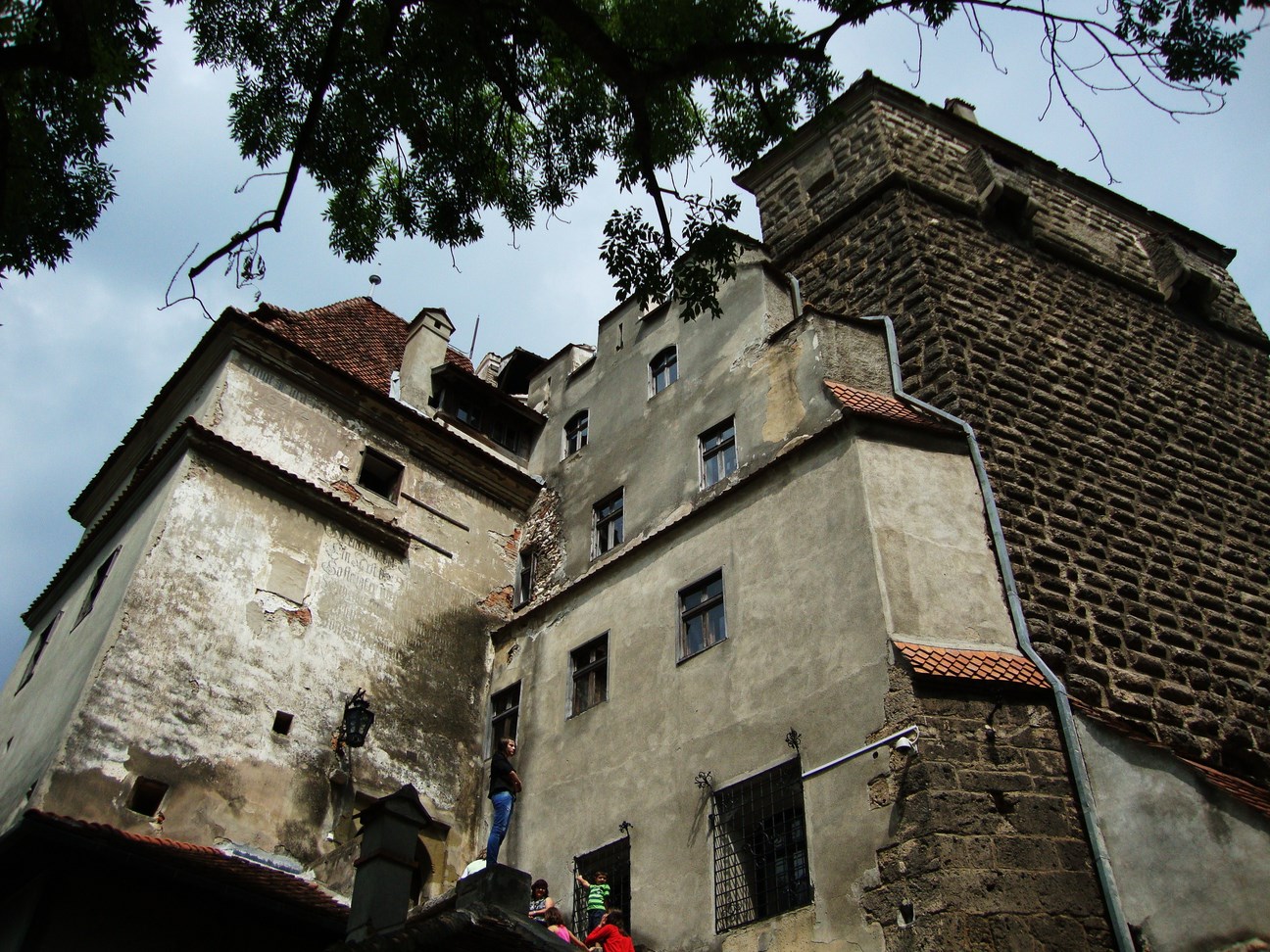 To find a way to the castle is not that difficult, just follow the people. Once you find it, get ready to wait in quite log queue, it takes approximately up to 30 minutes. Then you pay entrance fee which is pretty low and if you are student, do not forget to ask for a ticket with discount – have your ISIC card ready, the lady in the wooden window will ask for it. To get to the castle, it is necessary to ascend many stairs, since the castle is located at the top of the hill. The castle was used for a defense, later as customs post on the mountain pass between Transylvania and Wallachia. The first document that mentions of this castle is from year 1377. Nowadays, this old medieval fortress is used as museum for tourists displaying the art and furniture collected by Queen Marie which moved here in 1920.
THE LEGEND OF COUNT DRACULA: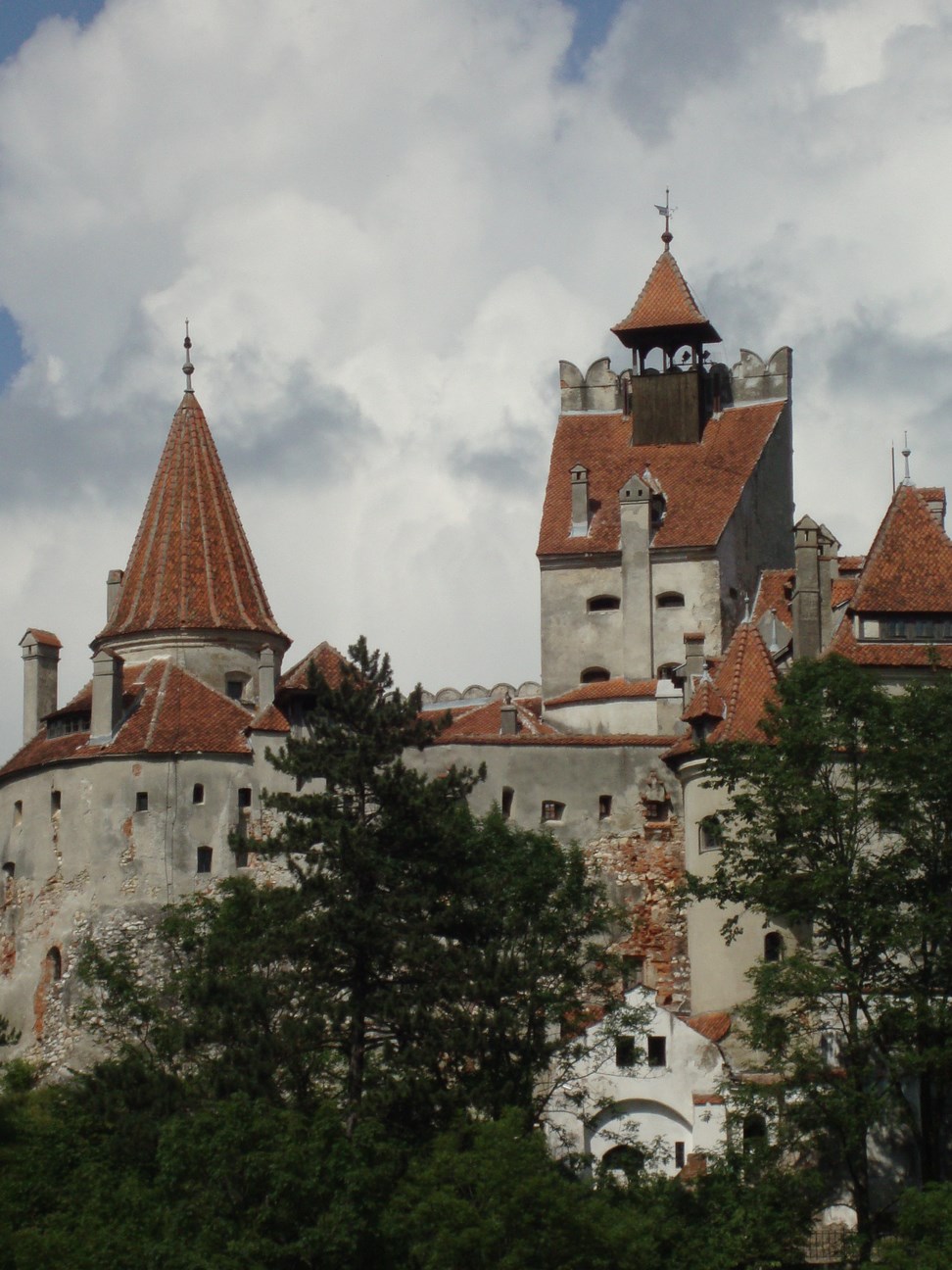 Vlad The Impaler, or Vlad III, the prince of Wallachia (1431–1476) is known as a folk hero in Romania for his protection of Romanian population. The cognomen "The Impaler" cames from his cruelty, he used to impale his enemies on wooden stakes in the woods of Transylvania. Vlad's father was called Vlad Dracul and this is where from the writer, Bram Stoker got  inspired. Unfortunately, there is no confirmed connection with these two guys with Bran castle, although they used to pass the village of Bran several times and some sources argue, that they used to sleep in this castle. Regardless to these facts, Bran castle became one of the most significant tourist's spot in Romania, due to this legend. Other sources say, that the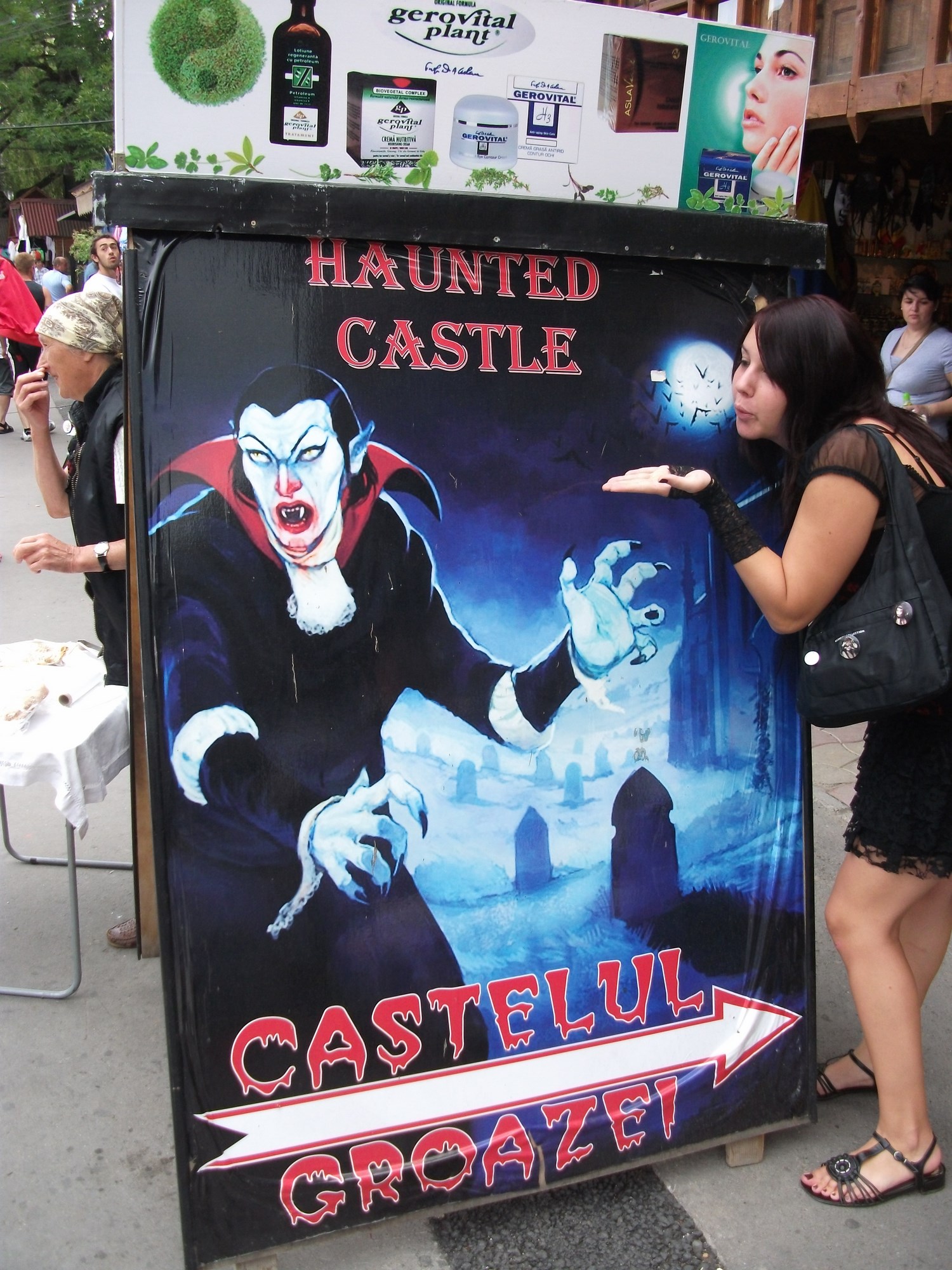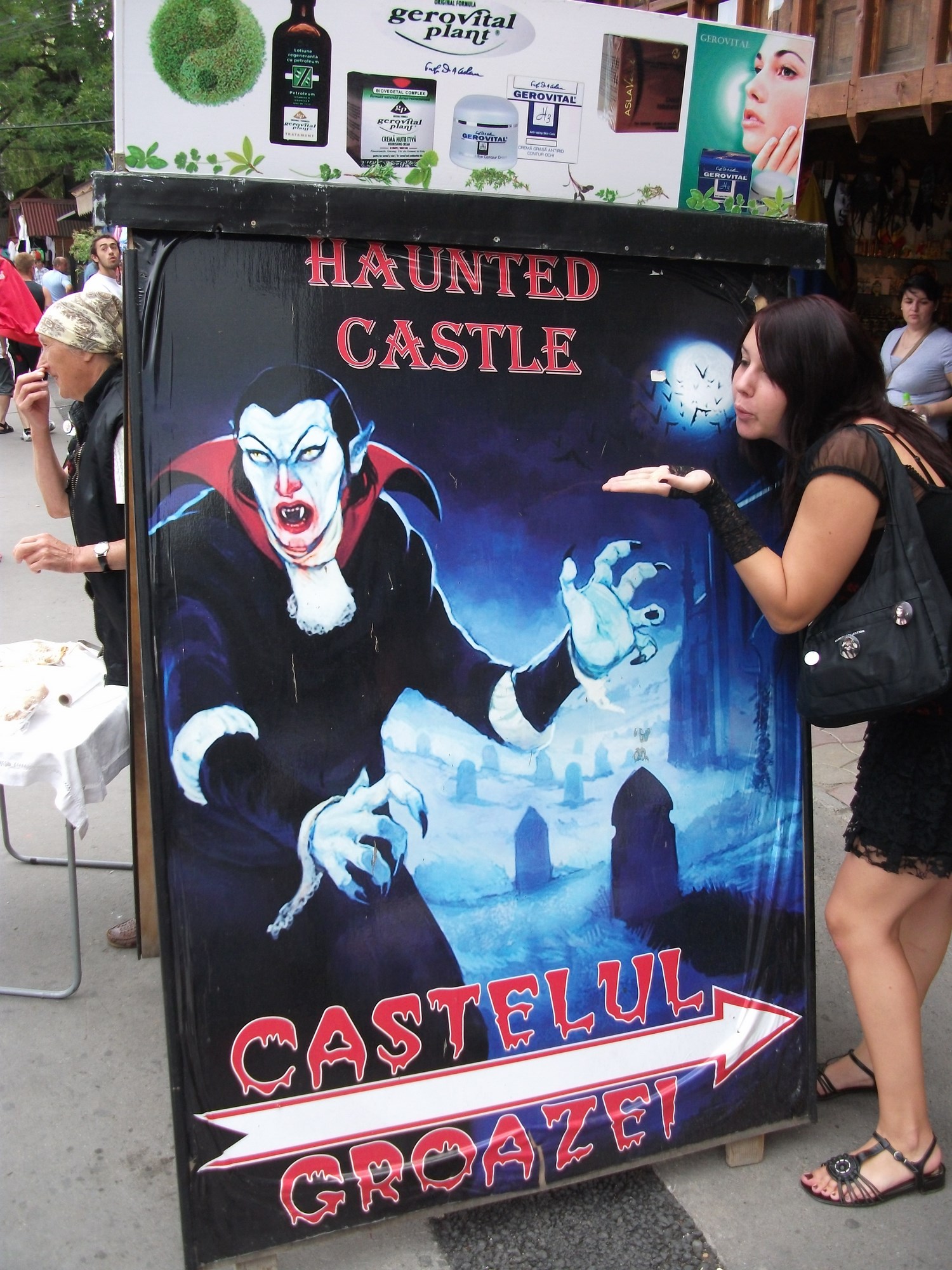 real castle of Count Dracula is Poenari castle. Anyways, tourist do not seem to mind it and this castle together with the village is highly visited during the whole season. There are many tourists from Czech Republic, Slovakia, Germany and Hungary. You can buy here a lot of Dracula's stuff, some may to bother it because everywhere, where you look are many bloody toothed faces. Anyway, the economics of this region is now in good condition thanks to this castle and you may want to support it as well, by buying single beer or anything that u like.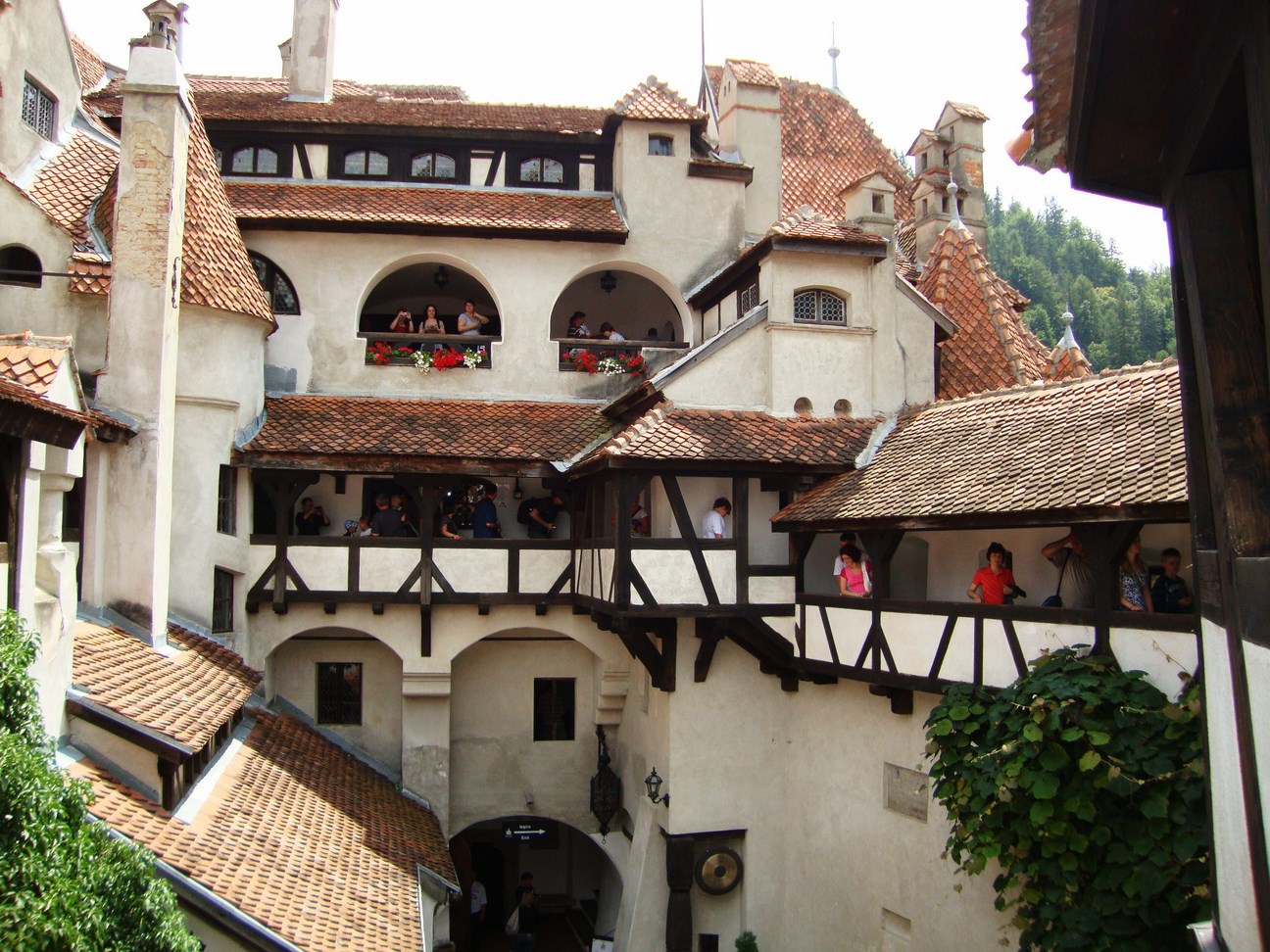 The castle itself is very cozy and you feel comfortable here. I recommend to visit it during the summer season, since you may feel very cold here. The walls are very thick and it is quiet windy here. The tour is not guided what is a big pity. I am not sure, if there are any audio-guides available, so do not forget to ask for information. Whole castle is furnished with old, medieval furniture and you can feel the history all over this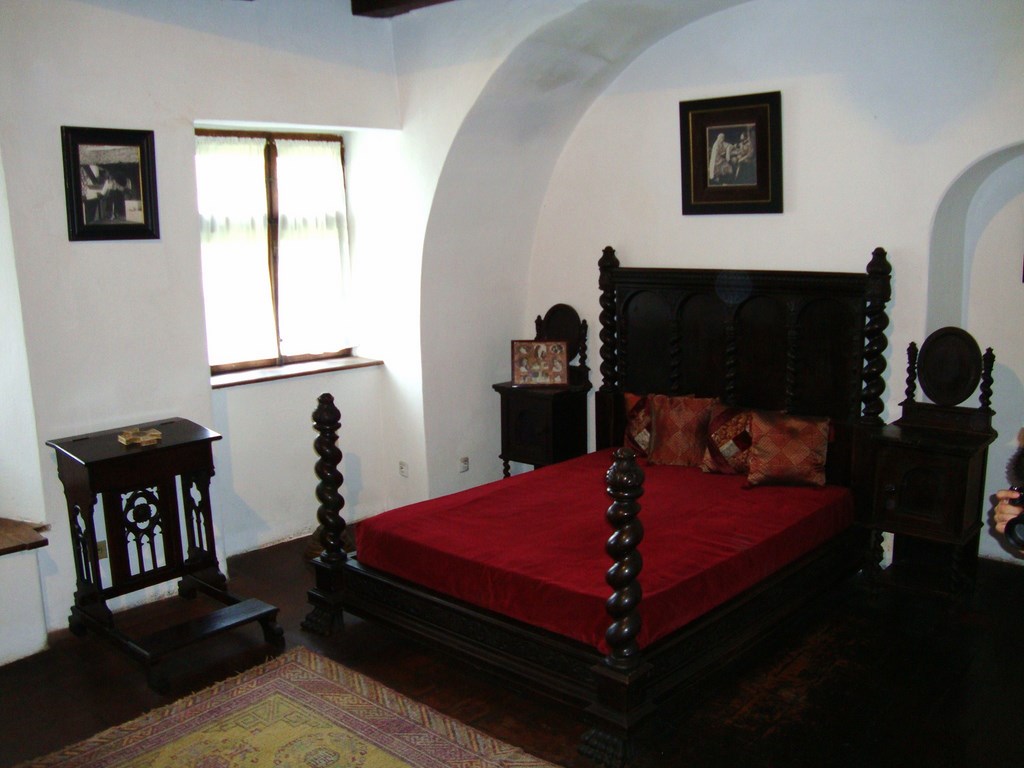 place. If you are curious how the castle looks inside, you can check video "Como Te Olvido" (How To Forget About You) by Natalia Oreiro, which was filmed in this castle. In the years of building this fortress, in 14.century people were much lower than we are today so mind your head to not get hurt. The ceiling is not as high as we are used to.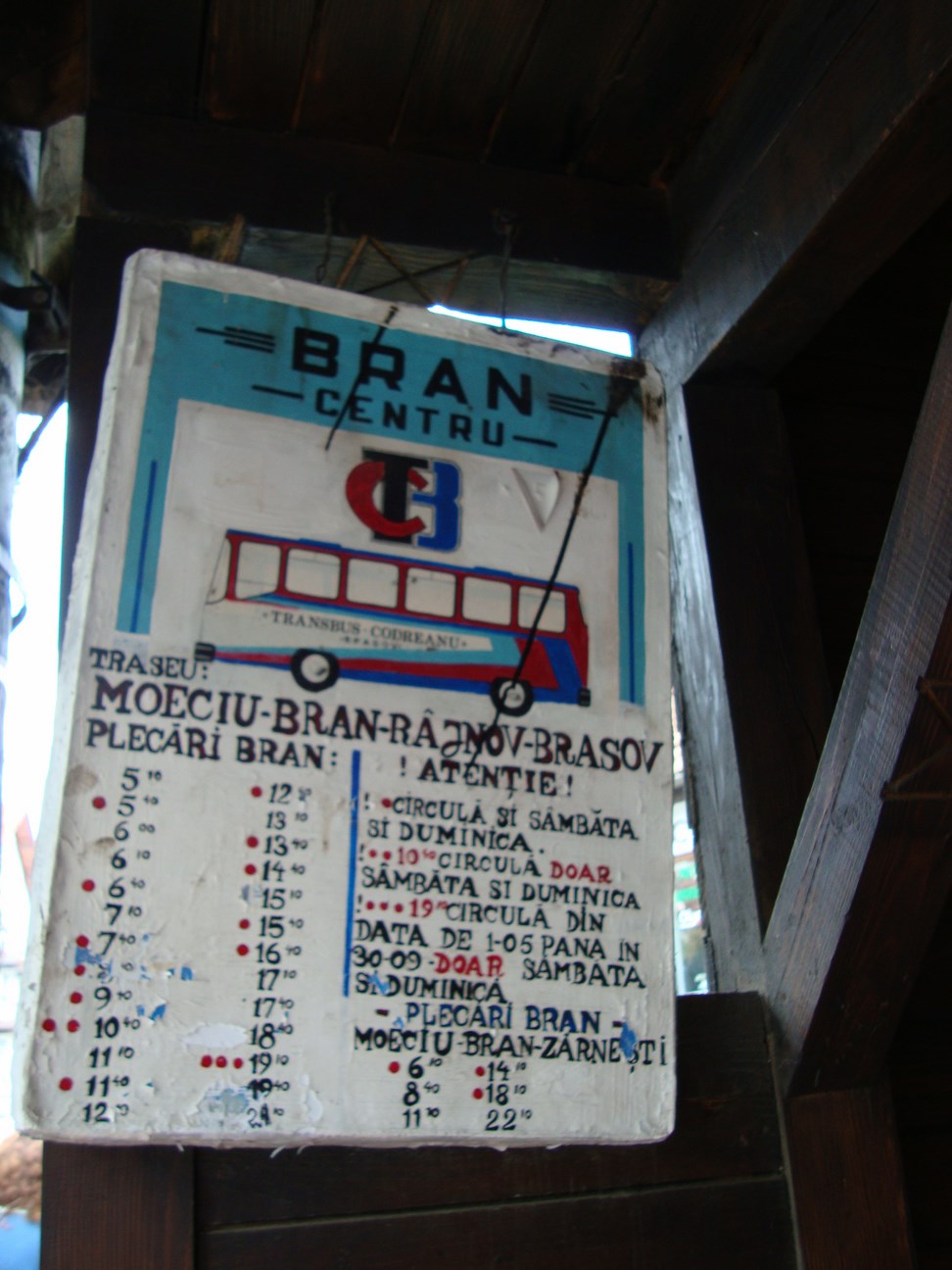 The visit of this castle takes approximately one hour, but it depends to you. The time of stay is not limited and you can stay here as long as you like. We had a little problem to figure out, how to get back to Brasov, since we did not understand to the information table with buses departure from this village little, since it was all in Romanian language. But never mind, we got beer and sat on the bus stop and waited. Did not take it too long and bus came and took us back to Brasov. Visiting this castle was totally worth it and even the castle is not as much "Dracula" as it is presented by media and by Romanians, definitely visit it. You will be amazed by the architecture and the feeling of the small village to be found under this piece of history.
Milan Bardun 2014