Vitajte na blogu Milana Bez Mapy, ktorý trhá Slovákov z kancelárskych stoličiek od roku 2013. Otázky k článku píšte dole do komentára, sledujte ma na Instagrame, a hlavne, cestujte :)
---
Bus from Cartagena to Playa Blanca? I was asking myself the same. Is there an easy option on how to get to Playa Blanca from Cartagena by bus? There are several ways how to get to reach Cartagenas most beautiful beach. After reading many blogs and forums, I decided to go by bus. In this blog, I summarized why, I think, it was the best option and included some pics, tips how to avoid vendors and where to go, actually.
Bus from Cartagena to Playa Blanca
So, your options on how to get to Playa Blanca to Cartagena, are:
Taking an expensive ferry.
Taking a shuttle bus from Cartagena.
Private tours.
---
I didn't wanna take the ferry, because I'd pay for everything, literally. Ferry ticket (doesn't include port tax – 14 000 COP), tips and looots of vendors on the way. As I calculated, how much would I had paid, got to number around 100 000 COP for a day trip, at least. Nooooo way.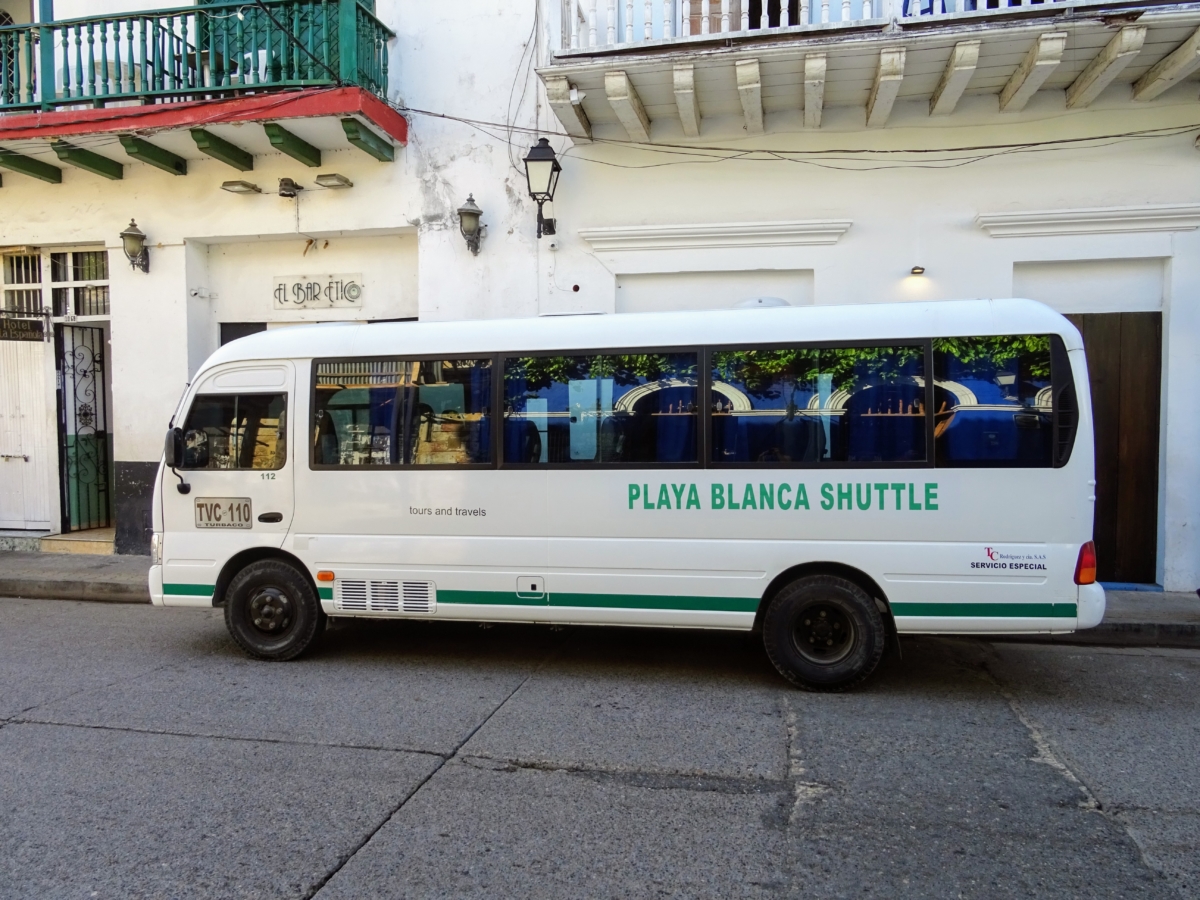 I did my Google job pretty well, and it wasn't difficult to find this shuttle bus from Cartagena to Playa Blanca organised by Tours and Travel with Mamallena hostel. It costs 50 000 COP (14,50 €) return and the air-conditioned shuttle bus departs every day at 8:30 in the morning and 13:00, from in front of the Mamallena hostel in Cartagena. From Playa Blanca, it goes back at 11:00 and 15:00. You can do it as a day trip (as I did) or stay overnight – the ticket is open.
Book it on the official website of Mamallenas Tour and Travel.
Extra tip: Take a pic of the licence plate of your bus. There is many busses on the parking lot near Playa Blanca, and they all look almost the same.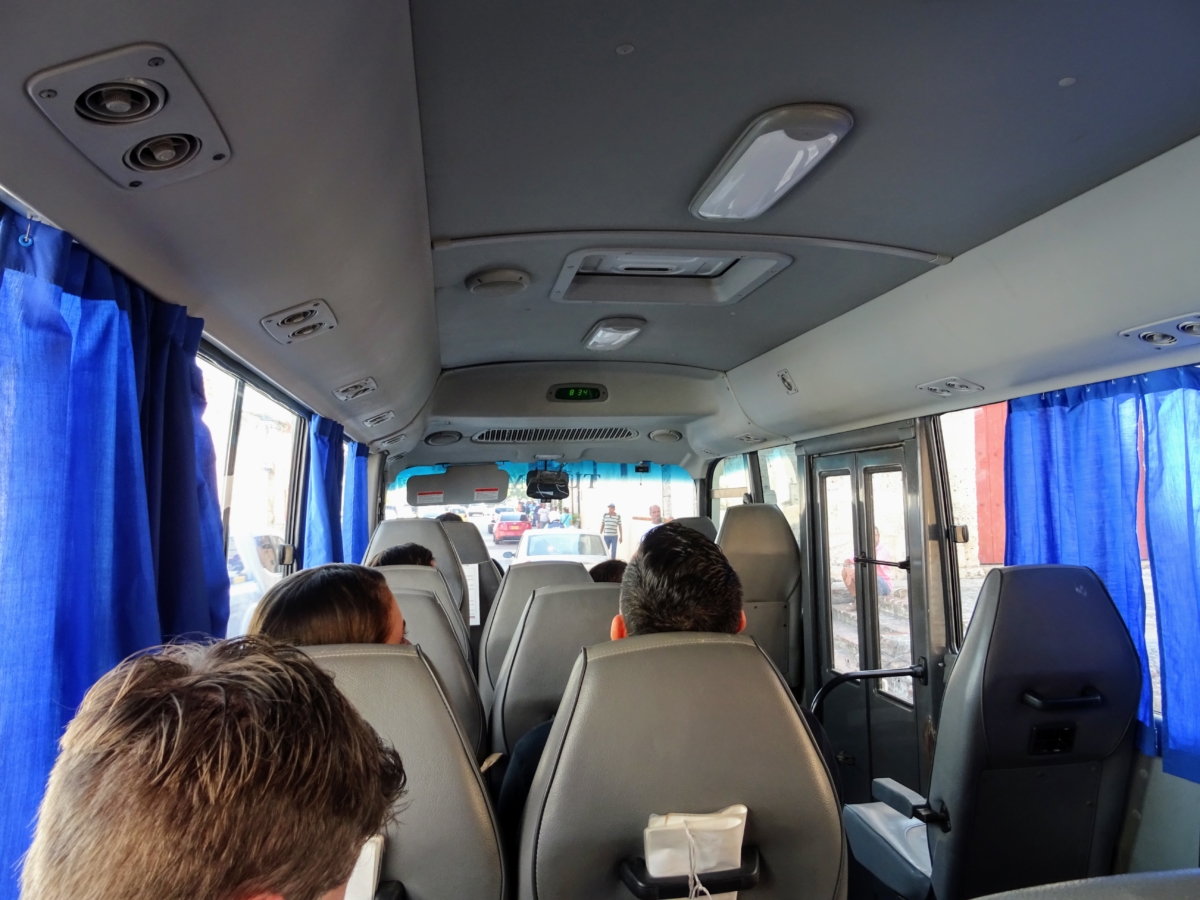 Where to go in Playa Blanca
Everyone was warning me about the vendors – honestly, it wasn't so bad. Just the normal amount and when I said no, they weren't pushing on me. However, walk up, to the north side of the beach, where no houses and hostels are (if you want some me time). I stayed there most of my time and enjoyed this crystal clear water.
What I did not know…
Isla Barú is Colombias longest island
there is only one way in and out – over the brand-new bridge
Playa Blanca is part of the National Park
you can't take away corals from there. It's the property of Colombia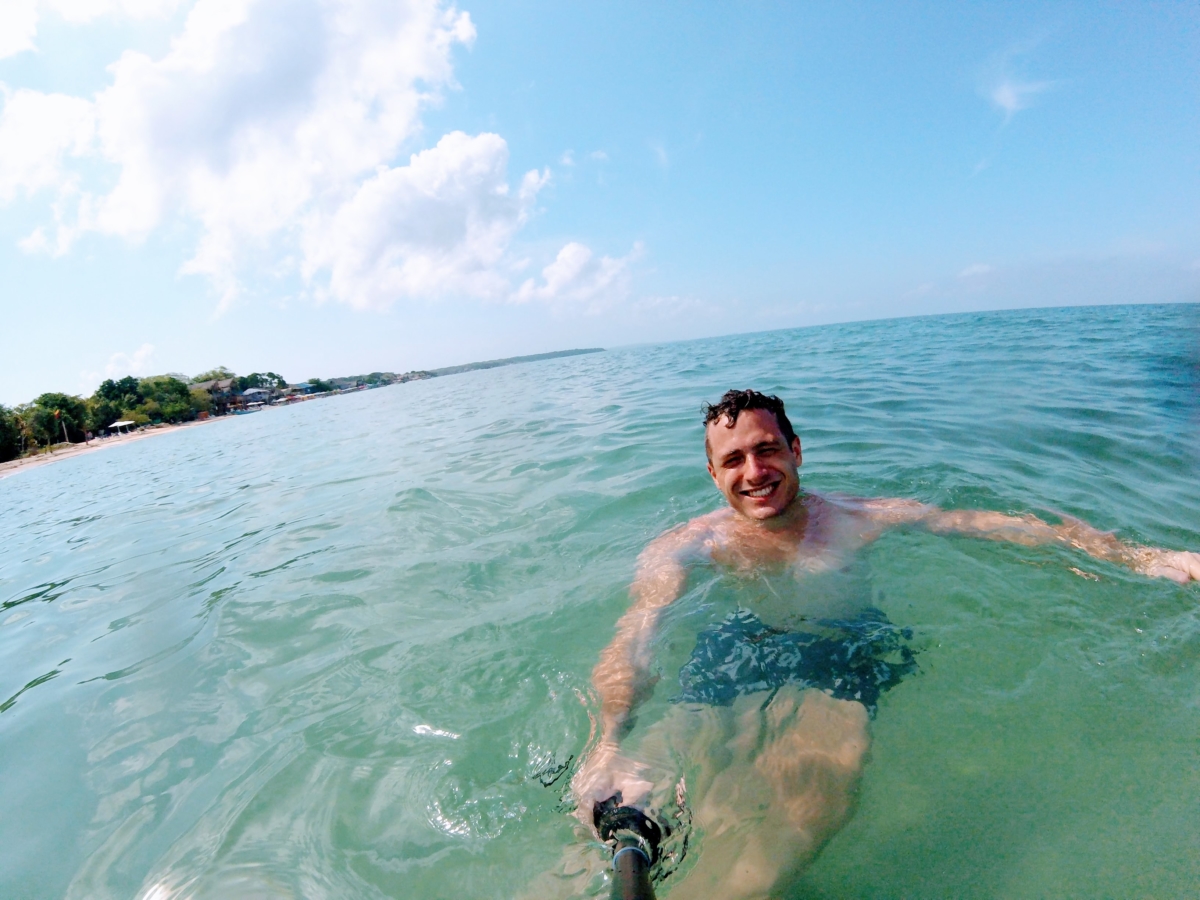 Taking a bus from Cartagena to Playa Blanca was the best option for me, because:
it's hassle free, you board the bus right in Cartagena and get off right in Playa Blanca
it's the most economical way, how to reach Playa Blanca from Cartagena
the whole journey takes around an hour
there is aircon and a guide, who explained us some interesting stuff about Isla Barú
the ticket is open, so no push – had I liked it much, I could stay a day or two without booking a new ticket
Vitajte na blogu Milana Bez Mapy, ktorý trhá Slovákov z kancelárskych stoličiek od roku 2013. Otázky k článku píšte dole do komentára, sledujte ma na Instagrame, a hlavne, cestujte :)
---